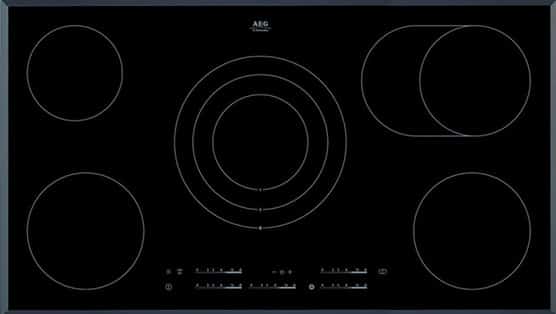 EVEN MORE COOKING OPTIONS AND A PROFESSIONAL LAYOUT
This AEG hob offers up plenty of cooking space with its 88cm wide design featuring five cooking zones. It's really flexible too, with a large central cooking zone which can be adjusted to three different sizes to suit your pots and pans, it comes in pretty handy for woks and frying pans. There's also a multipurpose zone to the rear right of the hob which can handle larger or awkwardly shaped cookware with ease.
SENSITIVE CONTROLS FOR PRECISION COOKING
Each cooking zone benefits from 15 power levels, so you can get the precise amount of heat you need for your dish with a simple slide of your finger on the front located touch controls. And with an Automax function you can get your pan up to the boiling point in no time at all, once it's there the hob will automatically reduce the heat to your preselected setting and carry on cooking. Each zone has a count-up timer that tracks how long each zone has been cooking for, making it easy for you to monitor each pot. There's also a fully programmable timer that lets you set a time of up to 99 minutes for each cooking zone.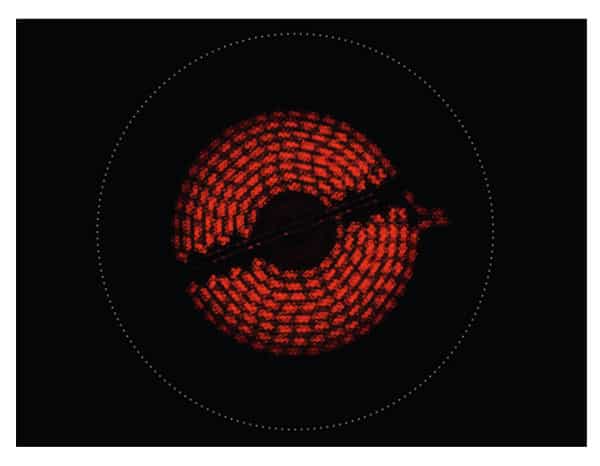 When the cooking is almost done this smart hob will switch off and carry on cooking with residual heat, saving you energy and money on your bills. With residual heat indicators, you'll know exactly when the hob surface is safe to the touch, and thanks to the sleek ceramic surface any spills and splatters are easily wiped away.