AEG 60cm Built-in Electric Steam Bake Oven with Multifunction's with 10 Cooking Functions
AEG 60cm SteamBake Pyroluxe™ Oven with 10 functions, retractable control knobs, SoftMotion™ door closing, and food temperature sensor.
In addition to all your standard oven functions, the PlusSteam button in this SteamBake oven adds steam at the beginning of the baking process. The steam cooking keeps the dough moist on the surface to create a golden color and tasty crust, while the heart stays soft and tender. In addition to baking crispy and tasty bread, muffins, and pies your roasted chicken, grilled spare ribs, and lasagna will get equally delicious and even cooking results.
Pyroluxe™ Self Cleaning
The advanced self-cleaning function takes all the effort out of keeping your oven clean. By heating the oven to 500C, all food residue is turned to ash, which can then be simply wiped out with a damp cloth.
Rare. Medium. Well done. At your command with SenseCook
Your personal sous chef. Use the Food Sensor to tell the oven how you want your dish cooked using just the words you would in a restaurant rare, medium, or well done. Without even opening the oven door, everything from tender joints of meat to molten chocolate fondants are controlled and mastered. At last, an oven that speaks your language.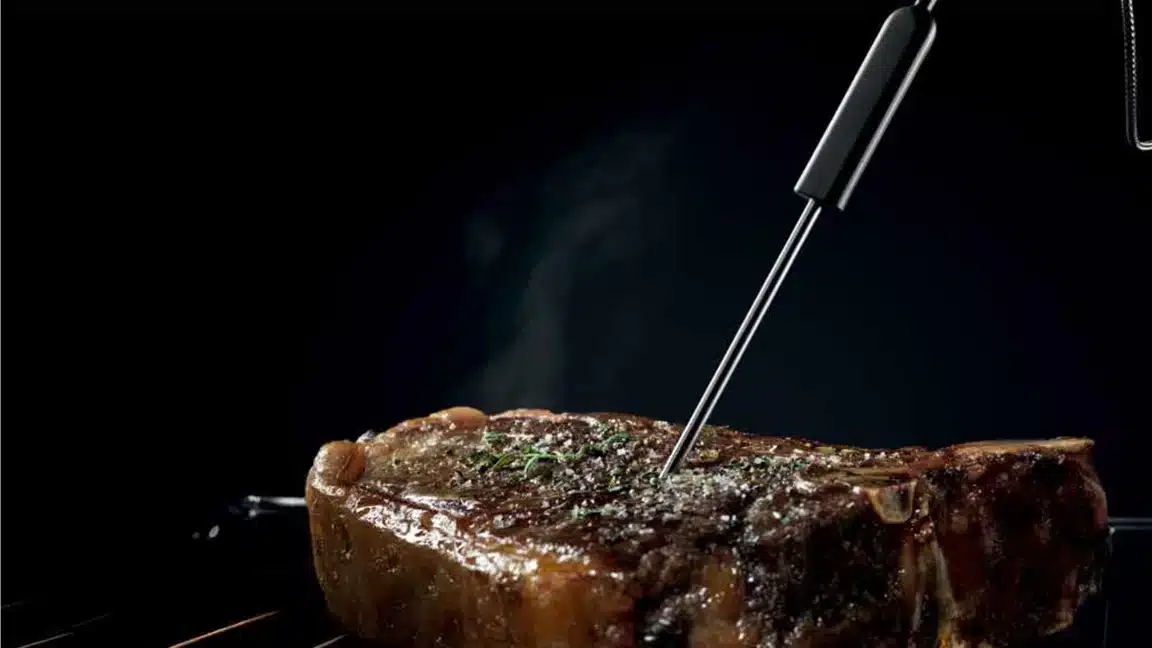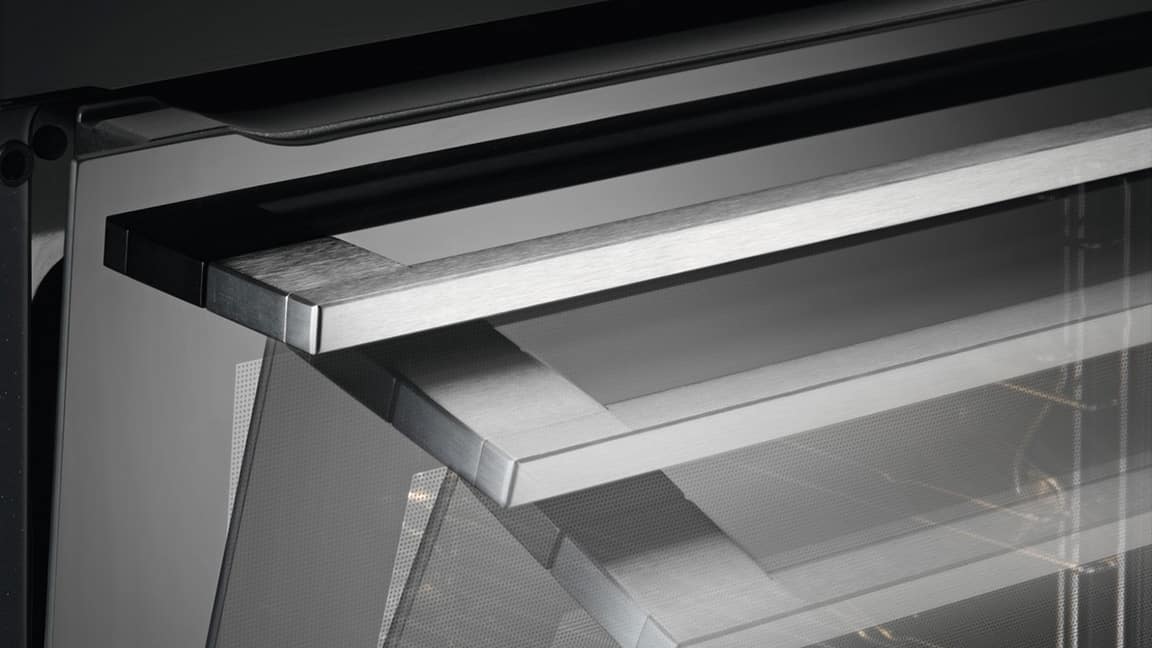 SoftMotion™ Hinges
The AEG SoftMotion™ hinges remind the consumer of the quality of their oven every time they effortlessly open and close the door.
MaxiView™ Enlarged Window
The enlarged window on the door is 20% larger than previous models, so now you can see exactly whats happening throughout the entire cooking process.