This AEG 60cm built-in induction hob can handle large amounts or simply just bigger pans when you're cooking. With the touch of a button, control two cooking zones together to simply fit long or large pans. This 24-inch wide AEG induction cooktop features 4 induction zones, an LED display, indicating power level, and a Stop+Go function.
DirekTouch™ Controls
The slide-design touch controls on this cooktop provide you with sensitive and instant control over your heat settings.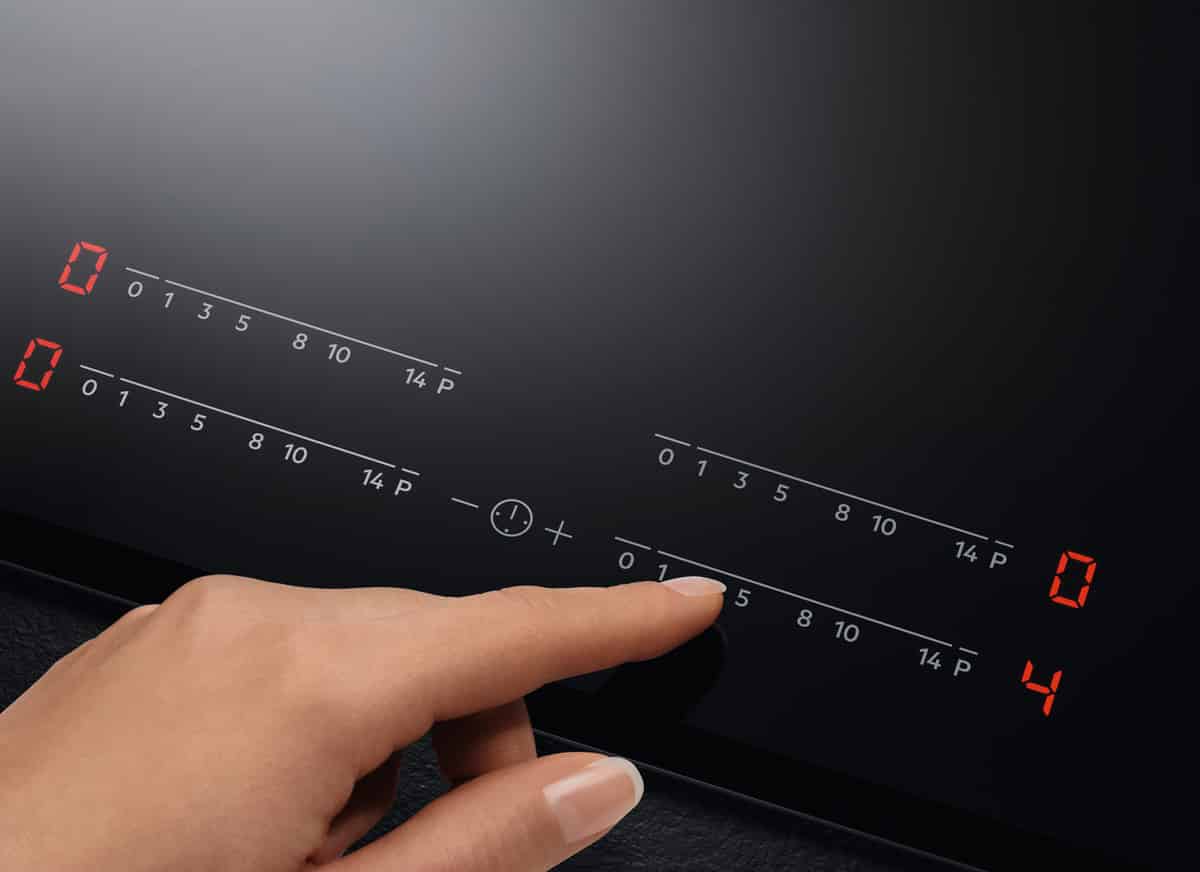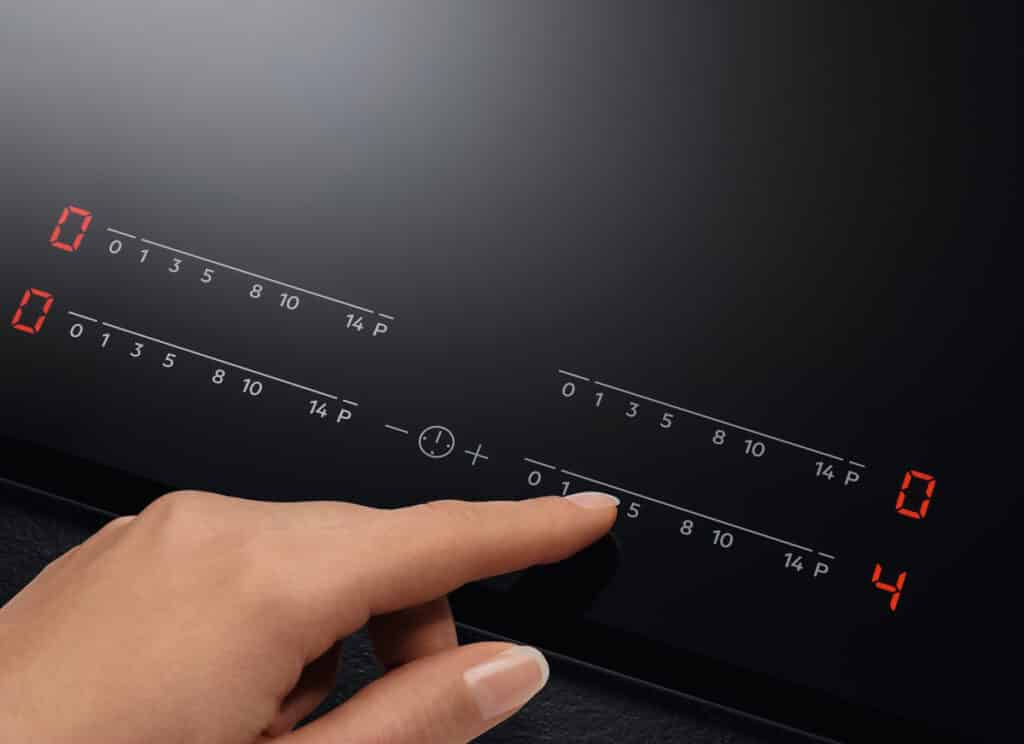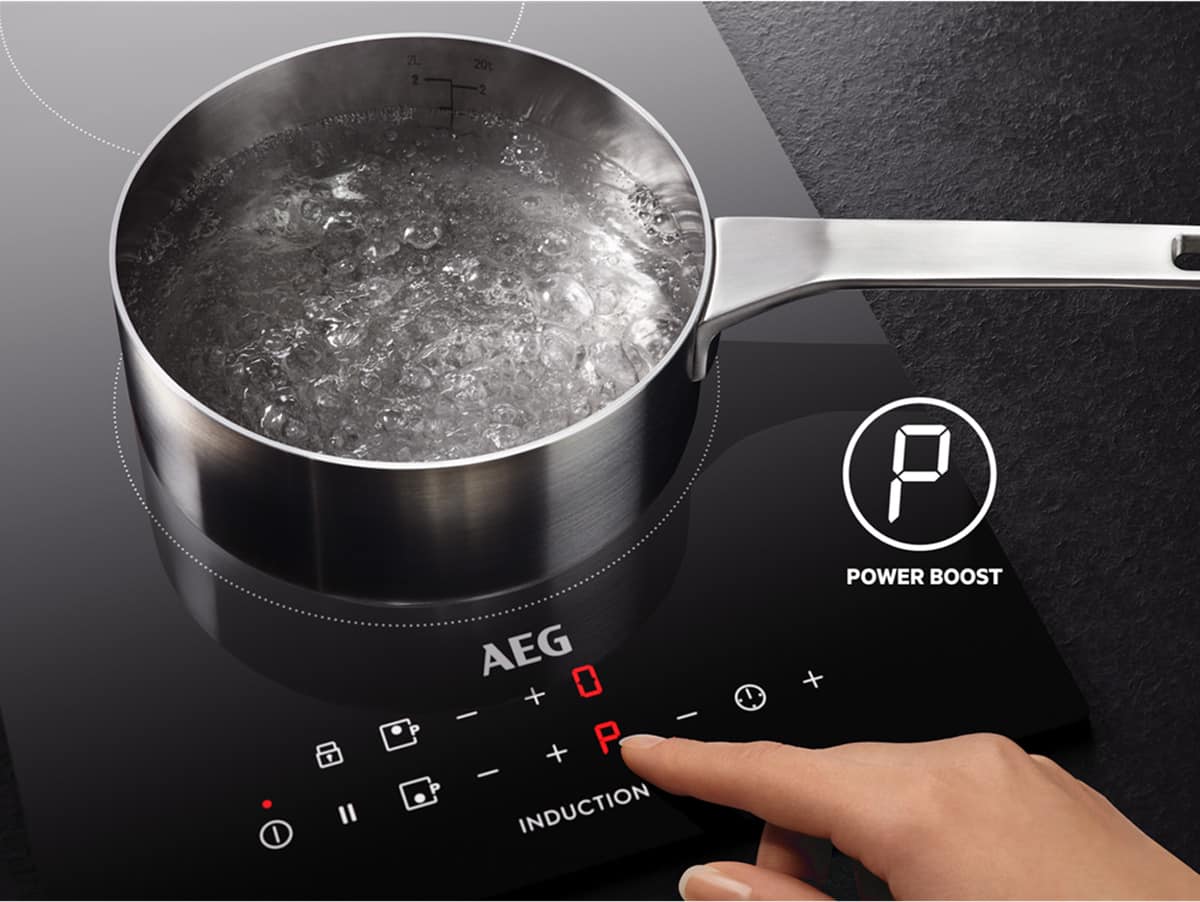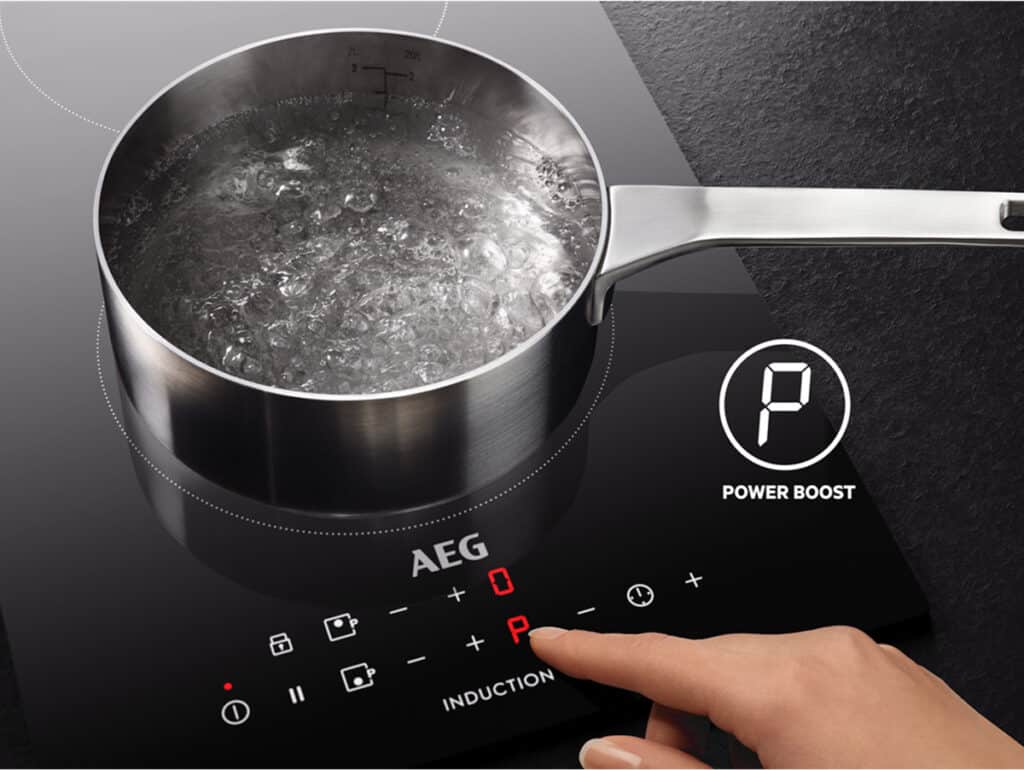 PowerBoost
For rapid heat on all four zones to get you to the boil extremely quickly.
Stop+Go
The Stop+Go function on this cooktop gives you even greater control while cooking. When you suddenly need to interrupt your cooking activities, simply activate Stop+Go, and the function will switch all of the active zones to 'keep warm'.