AEG 60cm Built-in Induction Hob
Get your dinner ready with the AEG electric induction hob. This hob uses induction technology to heat your pots and pans quicker than standard gas or electric hobs so that you can spend less time cooking and more time eating.
MaxiSense & FlexiBridge® feature
MaxiSense technology helps the hob adjust the size of its cooking zones to automatically match the size of your cookware. This means you don't have to worry about your food being heated unevenly if you are using a larger pot to prepare dinner.
This AEG induction hob is a safe, easy to use alternative to gas or traditional electric hobs. With MaxiSense hob zones that automatically detect and match the shape of your pan, and FlexiBridge cooking segments to create just the right cooking area.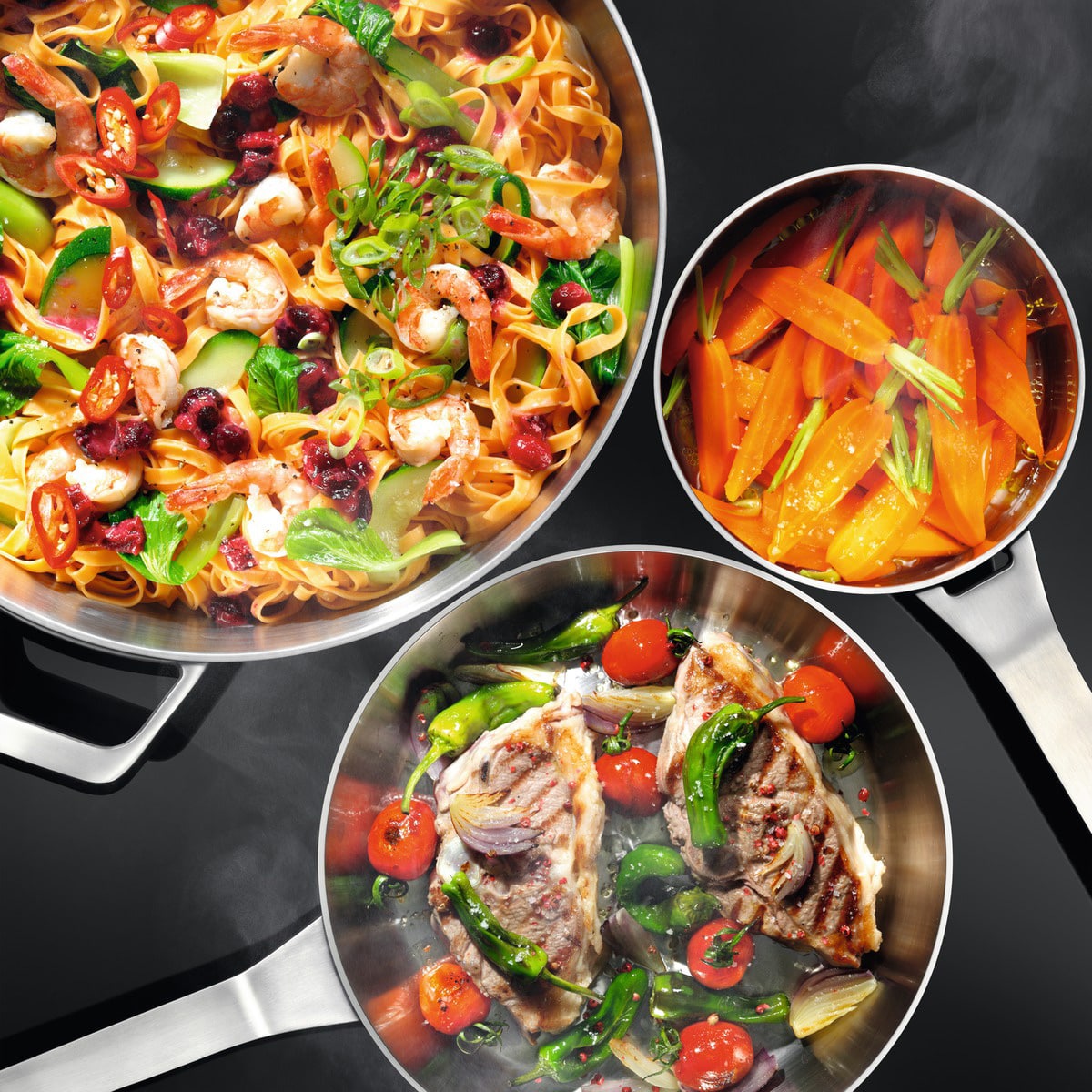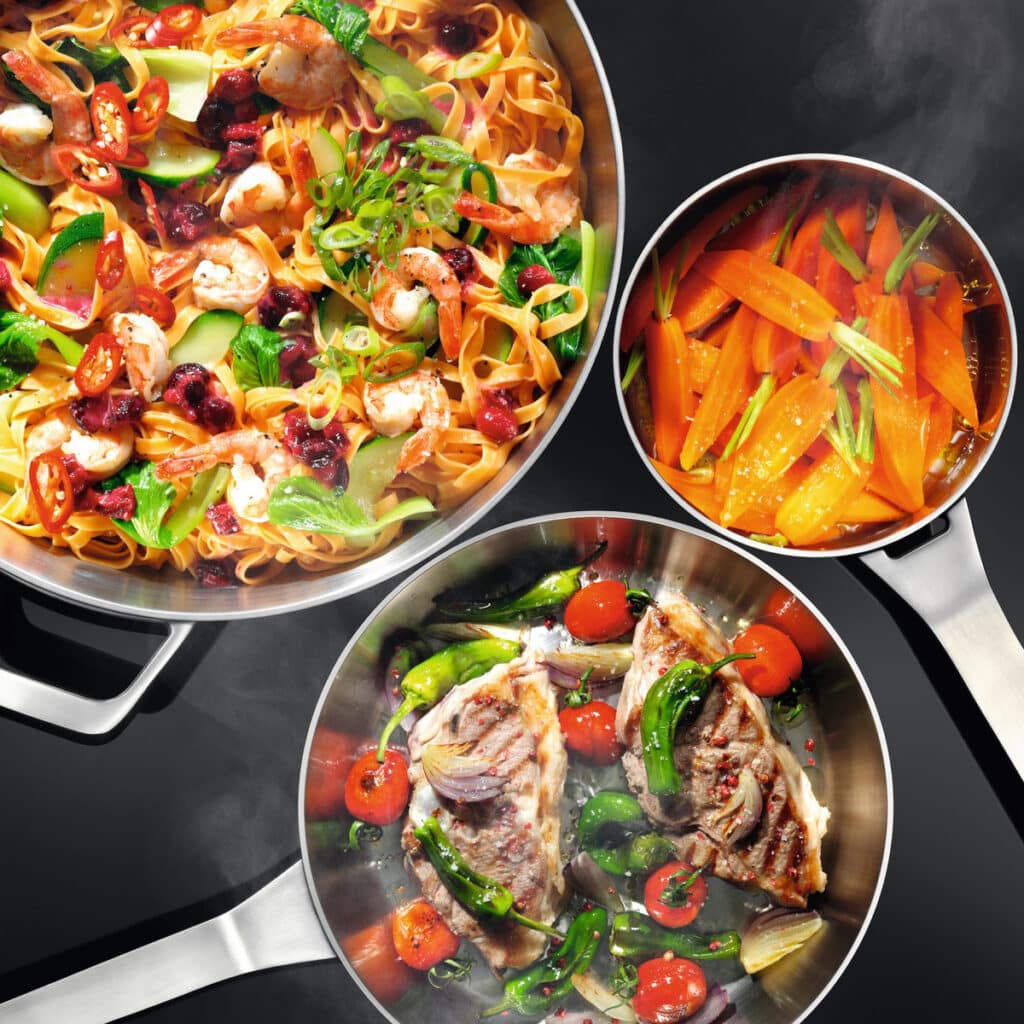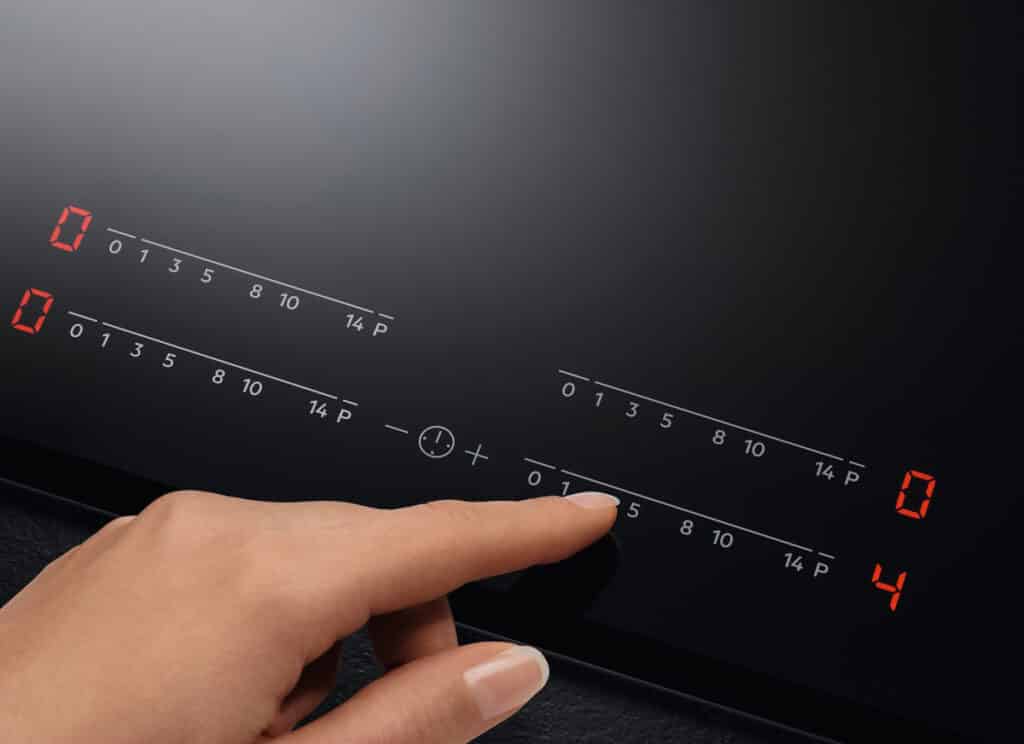 Sliding Touch Control
Intuitive and easy to use controls,  just turn the hob on, place a pan down, and the LED slider control lights up and is ready to use. Cooking time is easily managed too, with an adjustable timer and minute minder.
Stop+Go
The Stop+Go function on this cooktop gives you even greater control while cooking. When you suddenly need to interrupt your cooking activities, simply activate Stop+Go, and the function will switch all of the active zones to 'keep warm'.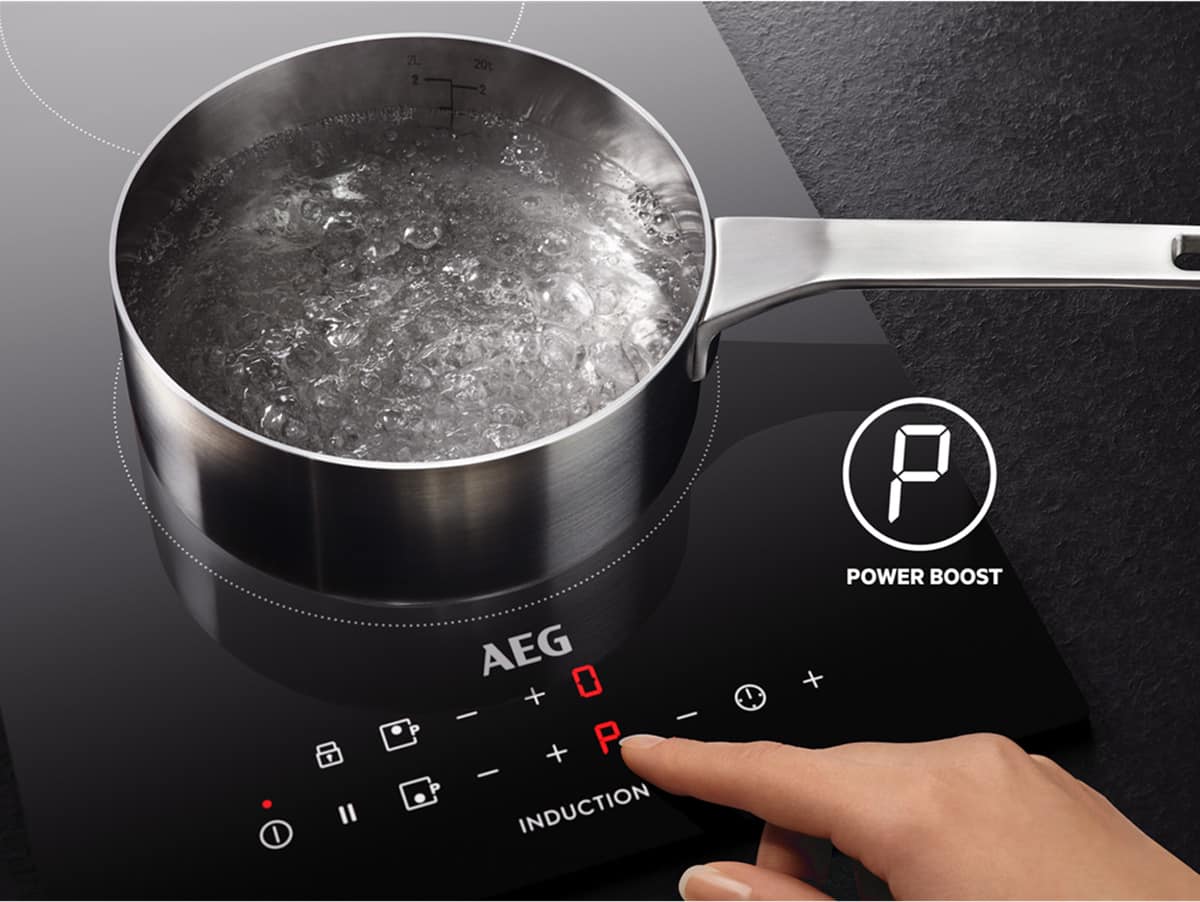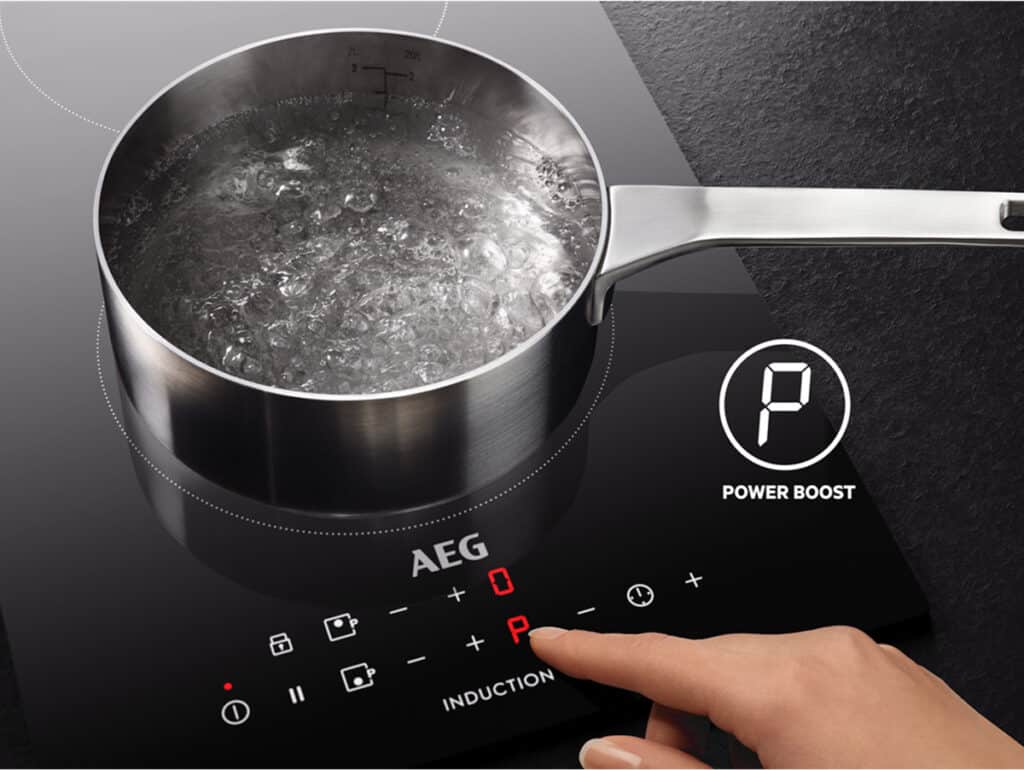 FASTER HEAT FOR SHORTER WAIT TIMES WITH POWERBOOST
When you need some extra heat, use the Power Booster function to get to a higher cooking temperature quickly. Once your meal is finished, the flat ceramic surface is easy to wipe clean, and it's scratch resistant.