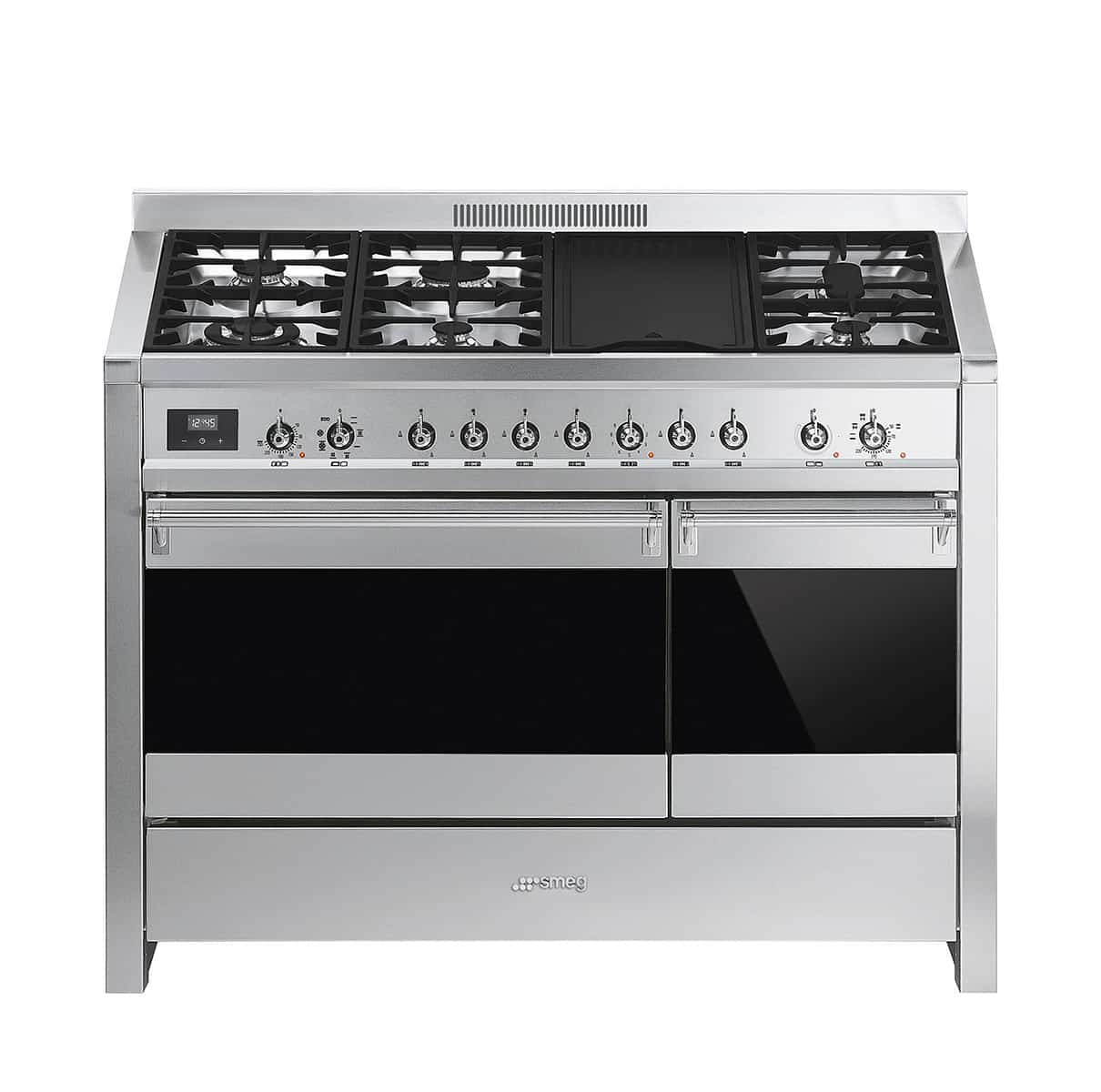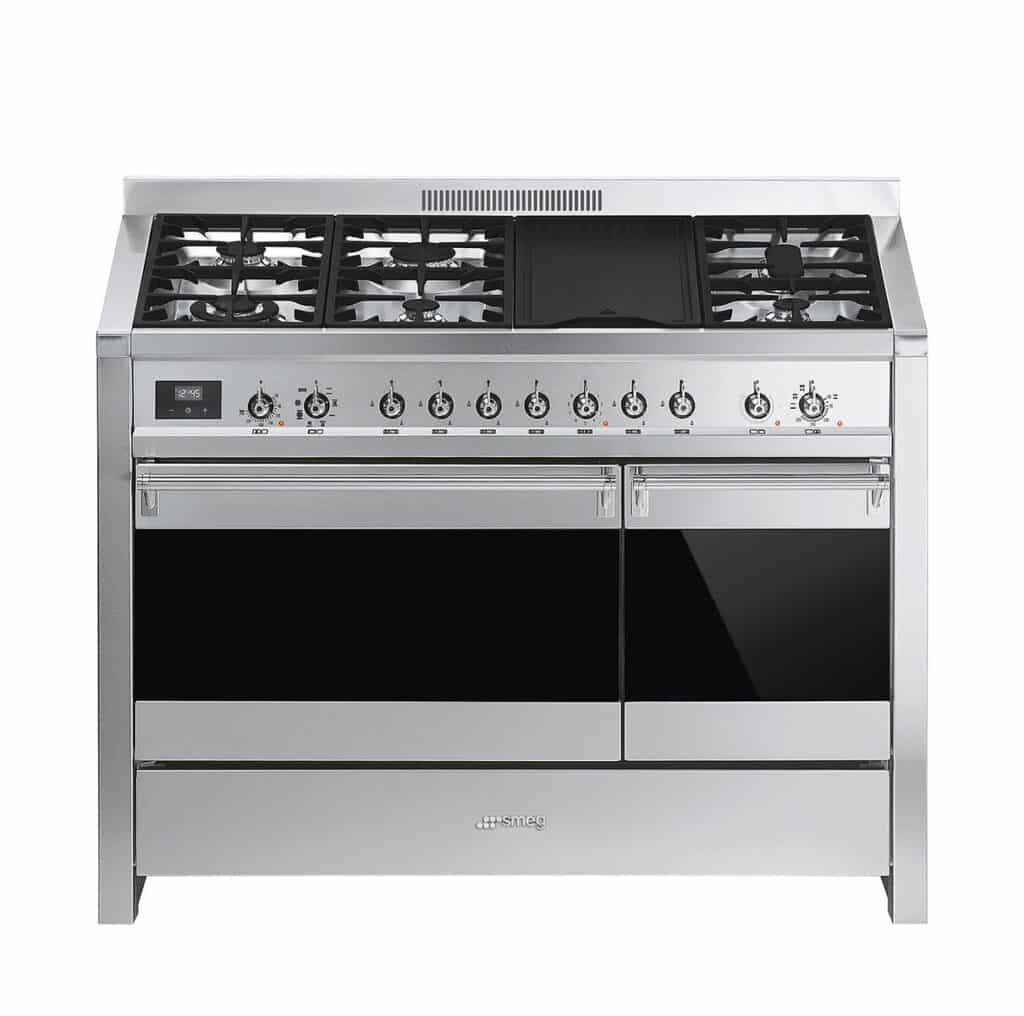 STUNNING AND CAPABLE 150 CM RANGE COOKER
The ultra-impressive Smeg 150cm Opera freestanding is not only a stunning look range cooker, but it also has all the features you could ever need, including two copious ovens. An eight-function main oven and an eight-function second oven with pizza function. Each oven even has its own characteristic digital analogic display. On top, you get a seven burner hotplate with auto ignition and flame safety devices, plus a particularly useful integrated electric griddle.
Smeg set the standard for range cookers in the nineteen nineties, and this classic yet chic products still retain that enduring and inimitably Italian Smeg style, and are consequently as popular as ever.
Smeg has been a front-runner when it comes to range cooking since the 1990's when they led the way with their clean stainless steel cookers and this strong aesthetic sense has stood the test of time, and the Smeg 150cm freestanding cooker is a beautiful centerpiece for any serious cook's kitchen.
CAST IRON GRIDS
The kitchen hob features solid and sturdy cast iron grids resistant to high temperatures that give a highly professional appearance, as well as guaranteeing excellent performance, unalterable over time.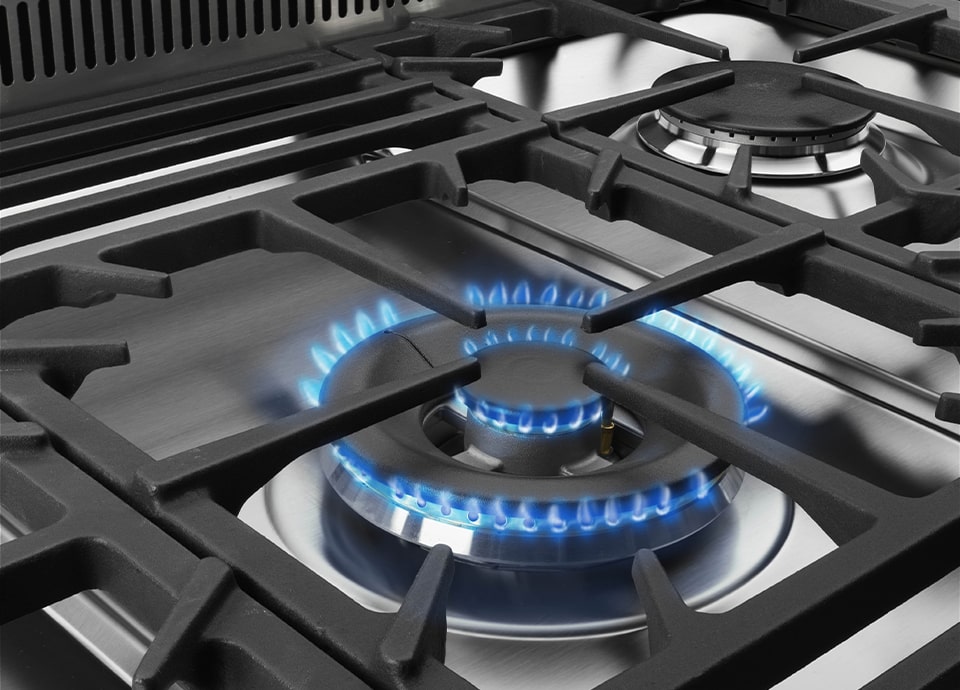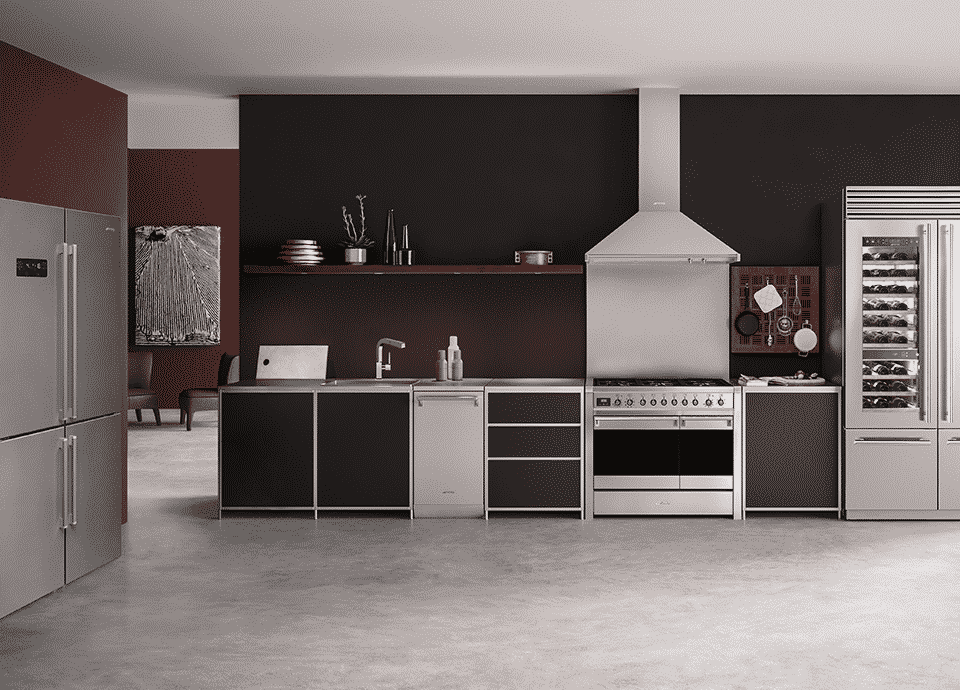 CLEAN AIR FASTER
This Cooker hood clears the kitchen from cooking fumes quickly. That is beacuse the advanced cooker hood has an effecient and powerful motor.