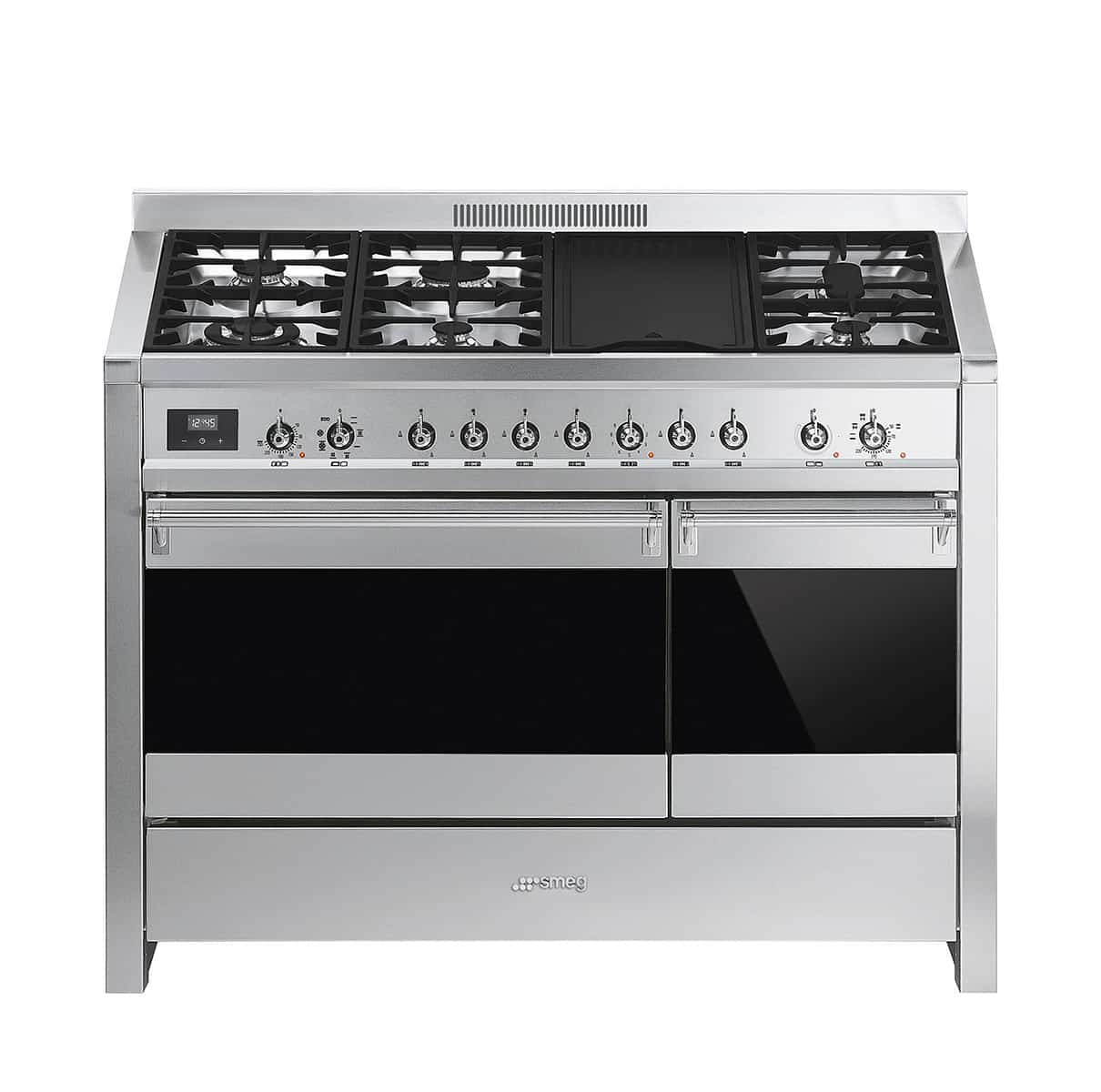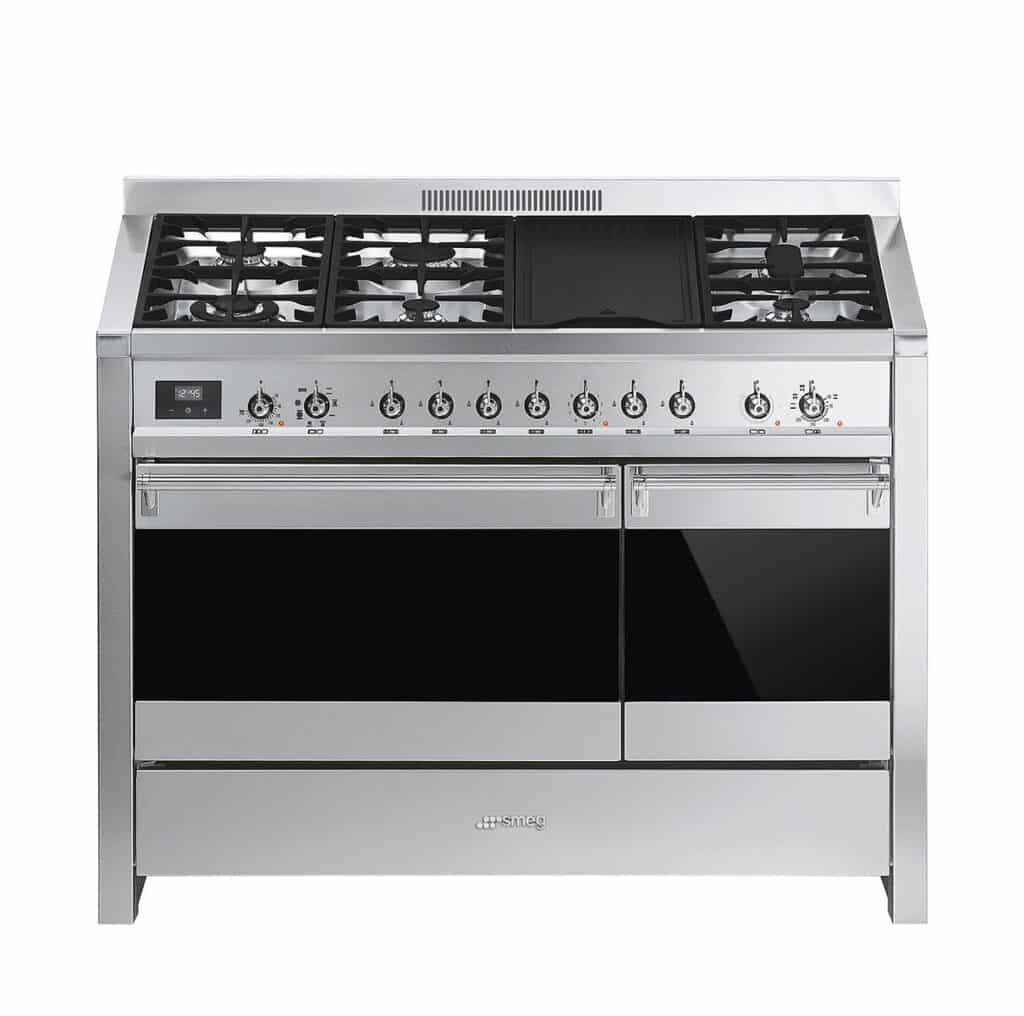 STUNNING AND CAPABLE 120CM RANGE COOKER
With all the wow-factor you could need, and enough cooking capability to cope with any occasion, the Smeg A3-81 is a stunning and capable 120cm range cooker. A large 8 functions 77 liter main oven and a useful 40 liter non-fanned auxiliary oven (with a grill in each, and rotisserie in the smaller oven) are both triple-glazed with removable doors for easier cleaning. Smeg heat-reflective Eclipse black glass looks amazing in contrast to the stainless steel and affords you great visibility of the oven interior whilst cooking, and thanks to the air cooling system are safe to touch. Below, a full-width storage drawer is a real boon. The elegant controls are supported on the control panel by a touch control timer allowing you to fully program the main oven. The impressive hob has six gas burners beneath its crisp and slender cast iron pan supports, plus a superbly useful Teflon-coated electric griddle area – great for everyday cooking, or as a standing area for pots, plates, chopping board, spoons, etc. An ultra-rapid 4.2kW burner in the front left position is excellent for wok cooking or simply for getting things to a boil quickly, and a fish kettle burner on the right is a thoughtful addition.
Smeg has been a front-runner when it comes to range cooking since the 1990 when they led the way with their clean stainless steel cookers and this strong aesthetic sense has stood the test of time, and the Smeg 120cm freestanding cooker is a beautiful centerpiece for any serious cooker kitchen.
CAST IRON GRIDS
The kitchen hob features solid and sturdy cast iron grids resistant to high temperatures that give a highly professional appearance, as well as guaranteeing excellent performance, unalterable over time.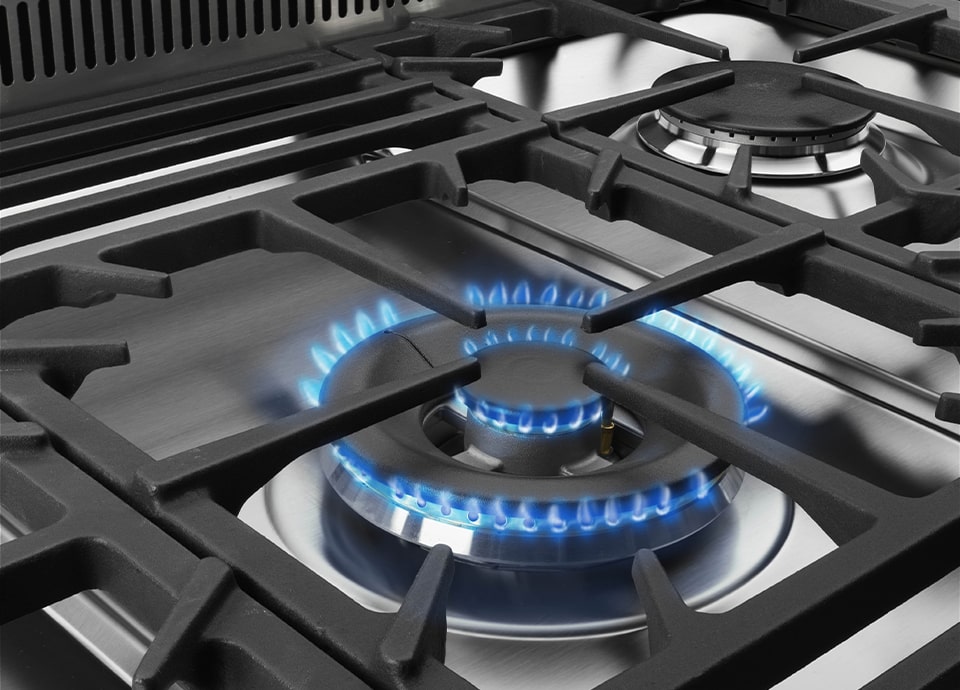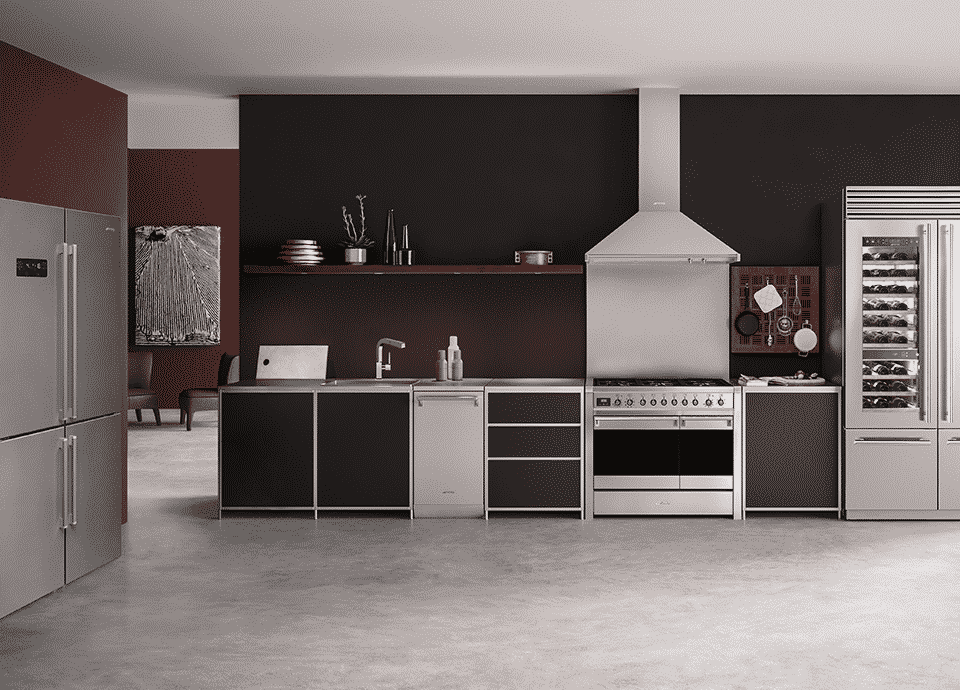 CLEAN AIR FASTER
This Cooker hood clears the kitchen from cooking fumes quickly. That is beacuse the advanced cooker hood has an effecient and powerful motor.