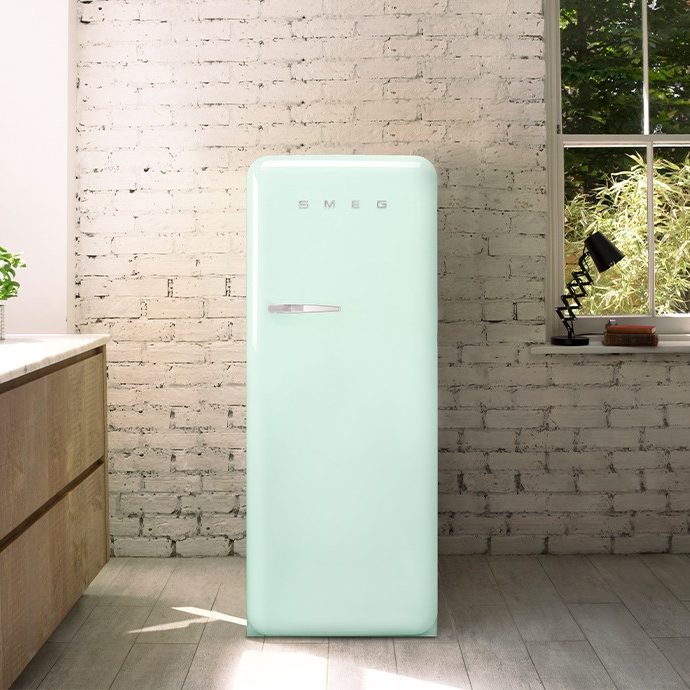 Style icon
The range ofFAB28refrigerationis available with right or left hand hinges, it is extremelyeasy to cleanthanks to its soft round lines and theautomatic defrost, a convenient and useful feature which potentially saves a lot of time.
Its unmistakable design can be coordinated with other Smeg products with the same 50s style aesthetic, for example dishwashers and washing machines.
Thelarge variety of coloursthat are available allows the kitchen to be customised according to different personal tastes.