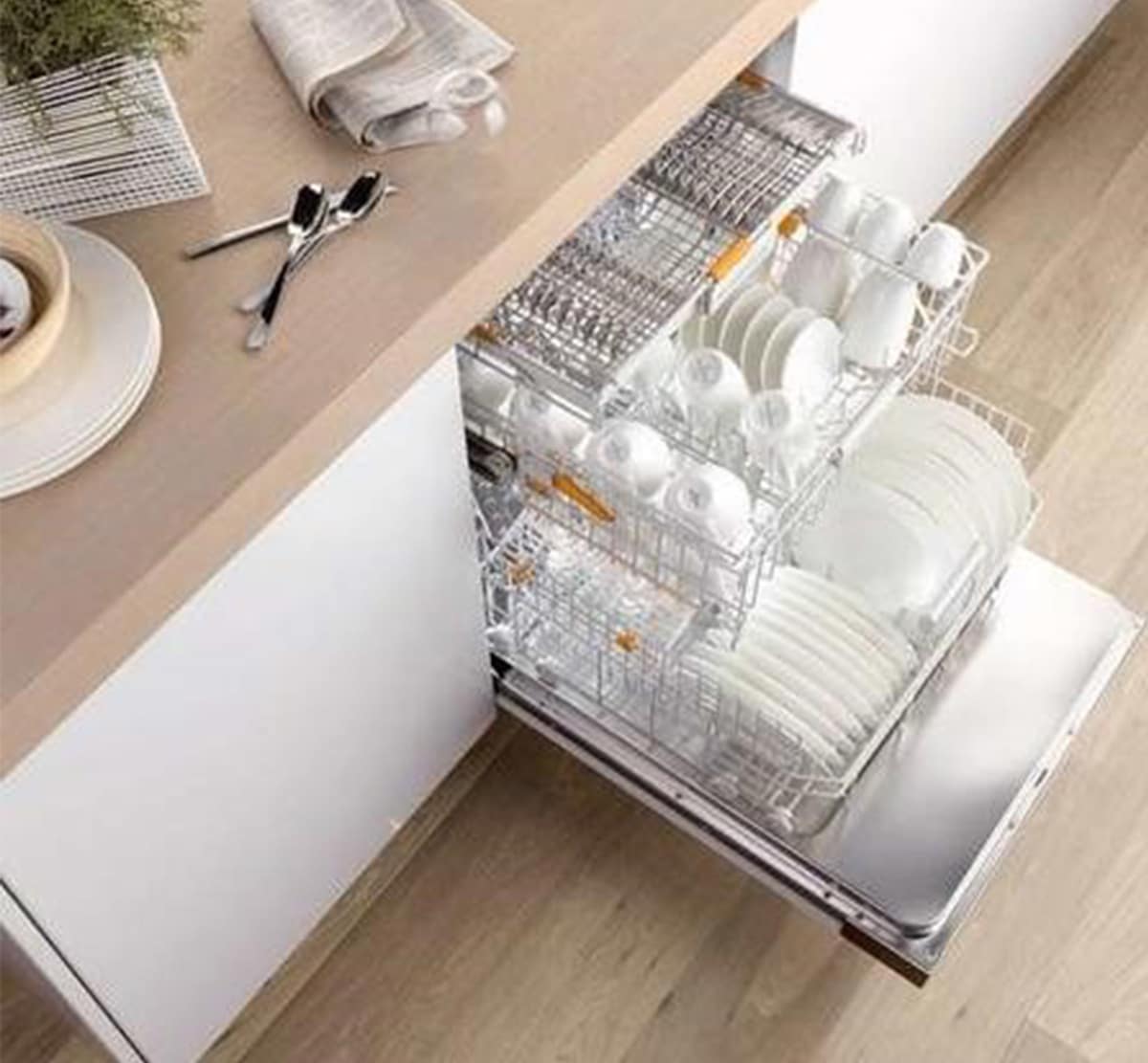 Miele 60cm Built-in Fully Integrated Dishwasher 6 Programs and 14 Place Settings, Stainless Steel
Miele's desire to innovate, coupled with its modern design aesthetic, means it is a leading brand when it comes to European kitchen appliances.
True to its motto, "Forever Better," Miele strives to bring its customers ingenuity clad in European style and sophistication.
Informed by Miele's precision engineering, this dishwasher boasts superb water efficiency, using only 6.5 liters per cycle—an impressive feature designed for the environmentally conscious family.
The 'QuickPowerWash' function coupled with 'Perfect GlassCare' delivers superb cleaning and drying results in under an hour, while at the same time negating the abrasive effects of soft water cleaning by adjusting the water hardness and ensuring that your glasses are washed perfectly as well as gently in the shortest amount of time.
The unique versatility of this dishwasher is highlighted by its use of space, notably apparent with the ingenious 3D cutlery tray. This cutlery tray features an adjustable height, width, and depth to create space for larger cutlery items such as ladles and carving knives.
German-engineered with modern design sensibilities, this dishwasher is the perfect addition to any contemporary home.