A STYLISH LITTLE KETTLE
With 1400 watts power and a capacity of 0.8 litres/3 cups, the Smeg mini kettle minimises water wastage.
The double wall with internal stainless steel maintains water temperature longer, whereas the external wall remains colder to the touch.
Use in a variety of settings; home office, living room, small apartments even hotel rooms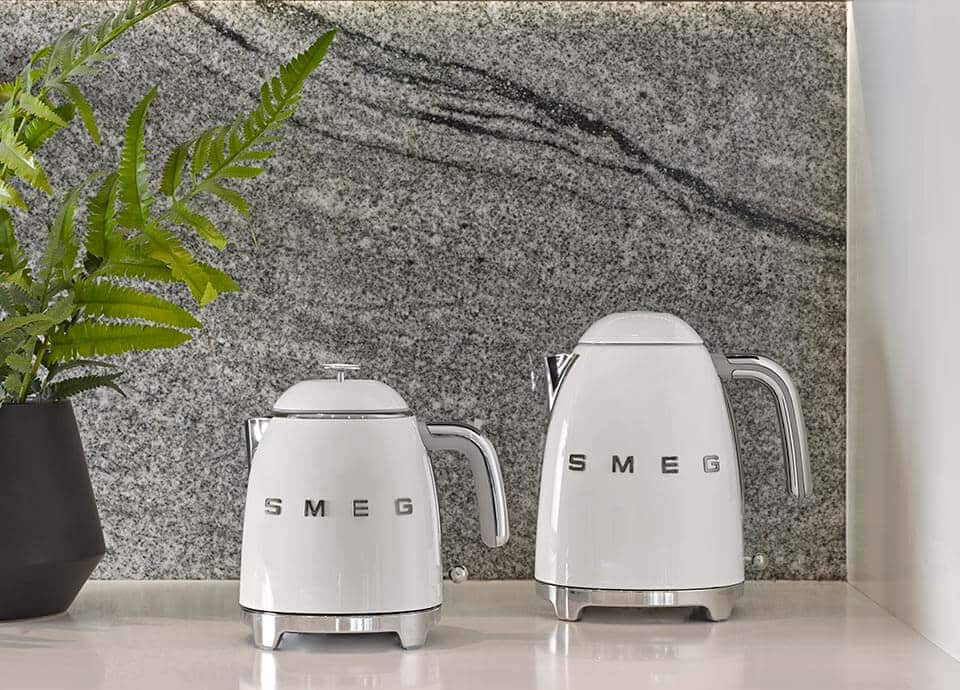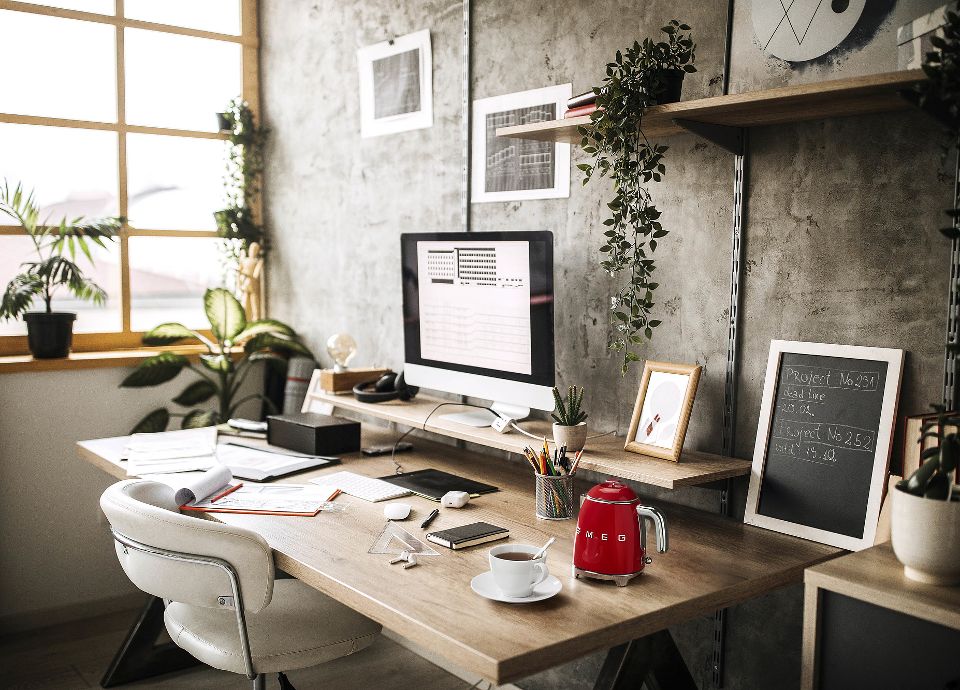 EASY & SAFE
Easy to fill
The lid has been purposely designed to manually open at an angle of 80 degrees for easy filling.
Easy to use
The kettle can slot onto the 360 degree base in any position, making it perfect for right or left handed use. The base also has non-slip feet for extra support.
Safety
Quick and reliable, the Smeg KLF05 mini kettle guarantees safe use: it switches off automatically when it reaches boiling point, as well as when there is insufficient water or the body is detached from the base.