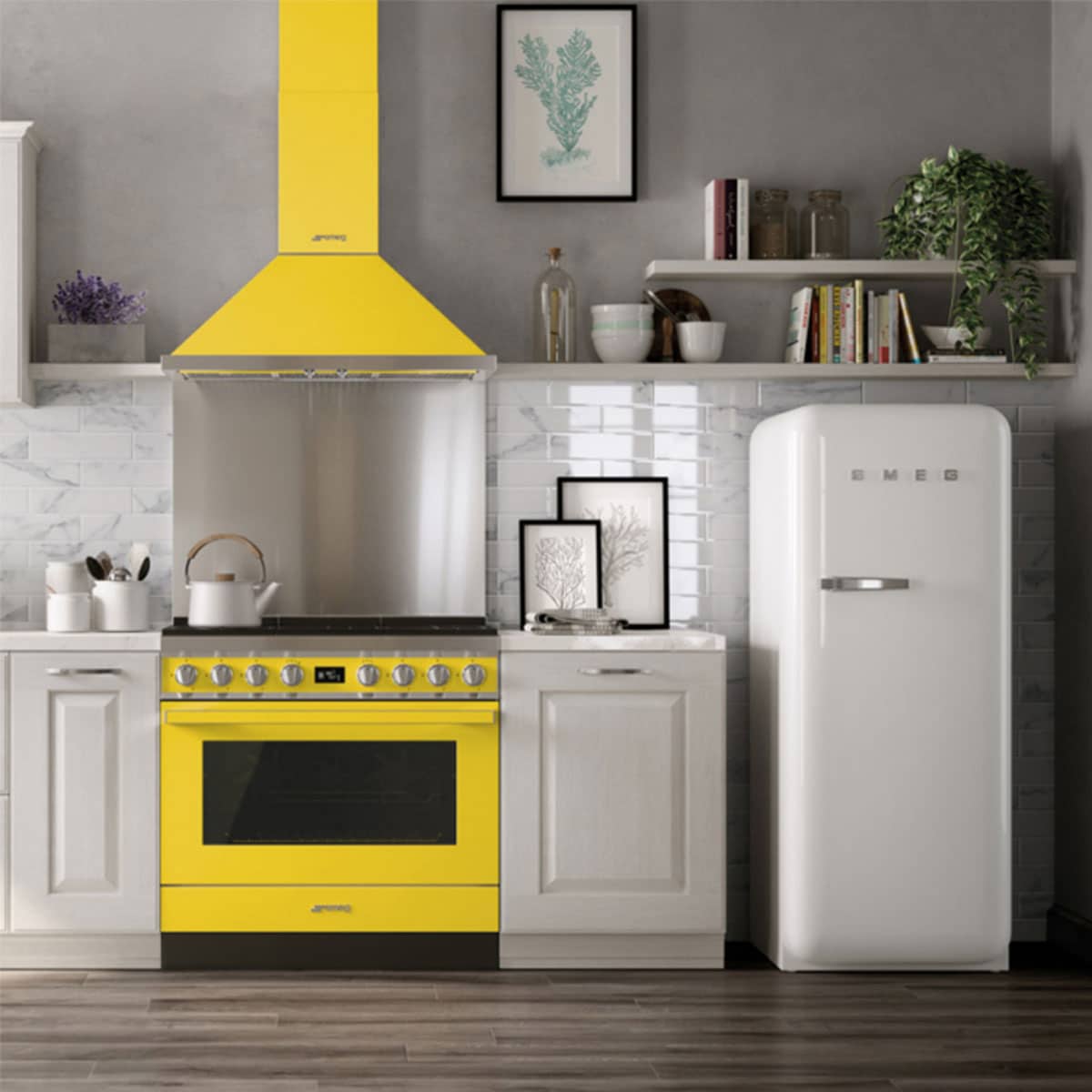 CHARISMATIC IDENTITY
This colorful range, inspired by the intense tones of the Mediterranean, offers exceptional performance and is characterized by the clean lines typical of professional kitchen design. The Portofino cooker expresses its unique charm in any position of the kitchen, whether built-in or countertop, providing a flash of unique color. The colored sides add the final touch, highlighting the precise attention to detail that transforms these luminaires into real design pieces.
CAST IRON GRIDS
The cooktop features solid and sturdy cast iron grids resistant to high temperatures that give a highly professional appearance, as well as guaranteeing excellent performance, unalterable over time.
Burners are uniquely designed with different flame arrangements, and offer superior performance.Form the smallest to the most powerful ultrarapid burner.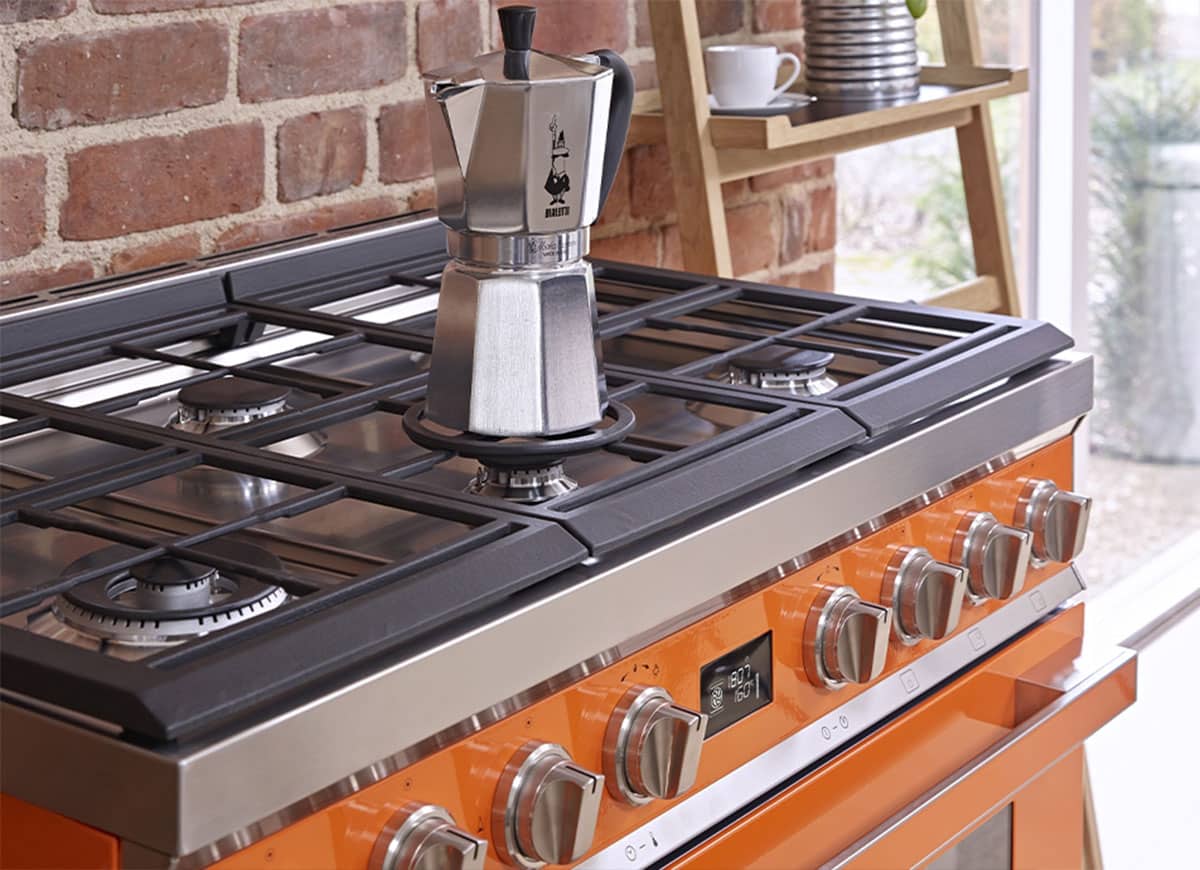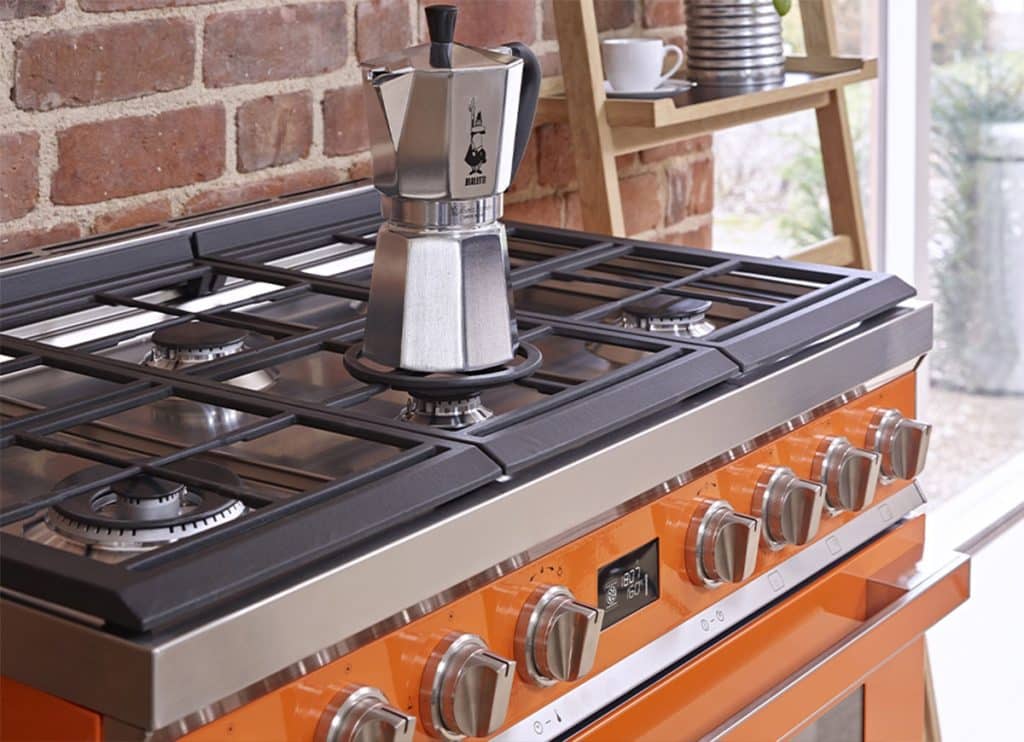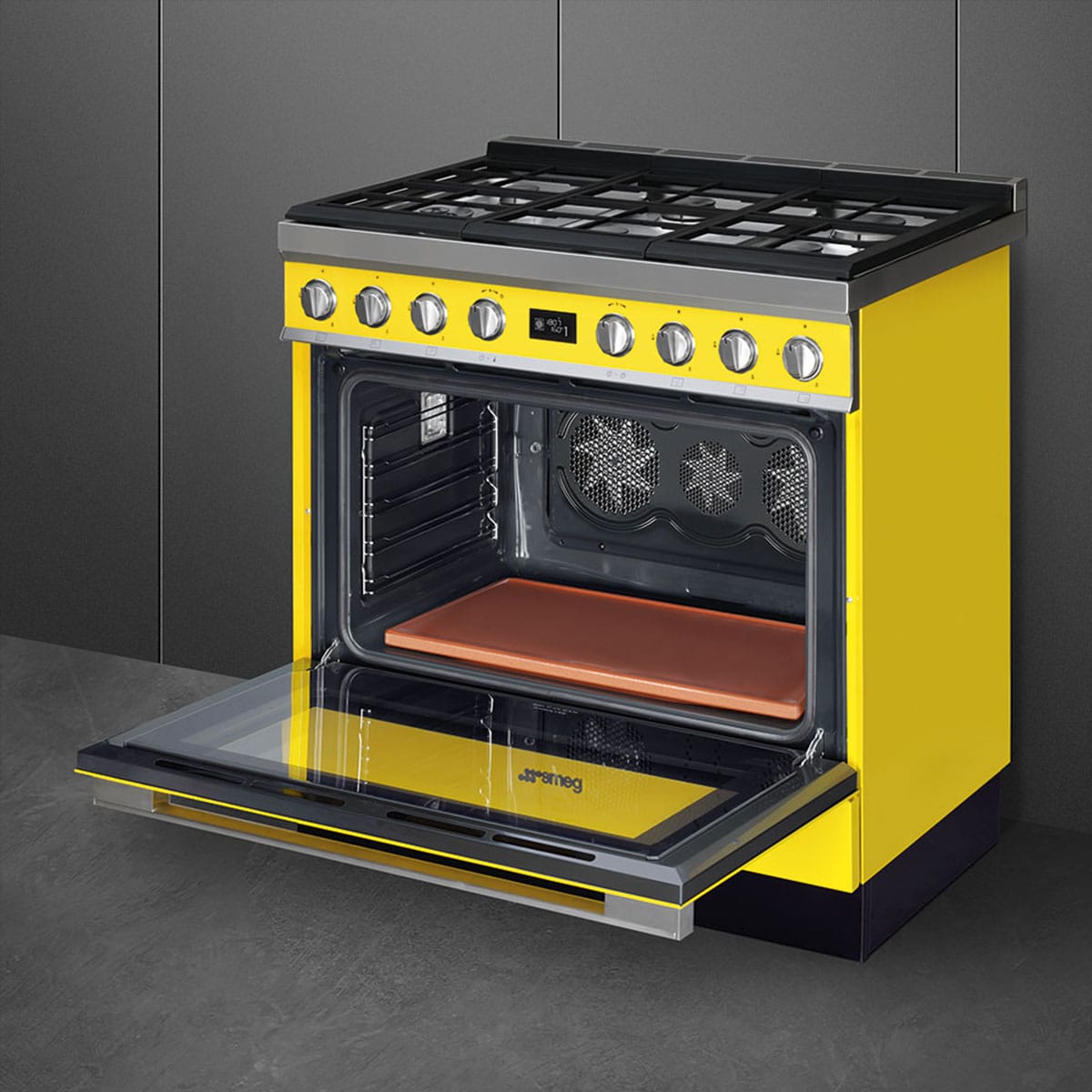 ISOTHERMIC PROOF CAVITY
Maximum thermal insulation and optimal energy performance are guaranteed by the unique shape of the cavity.
The new cavity also helps reducing pre-heating time 392°F are reached in just 8 minutes, a time saving of 50% compared to a standard oven.