BODY
Casseroles are available in two sizes. Low-sided with a 24 cm diameter (capacity 4.6 l) and high-sided with a 26 cm diameter (capacity 7.7 l).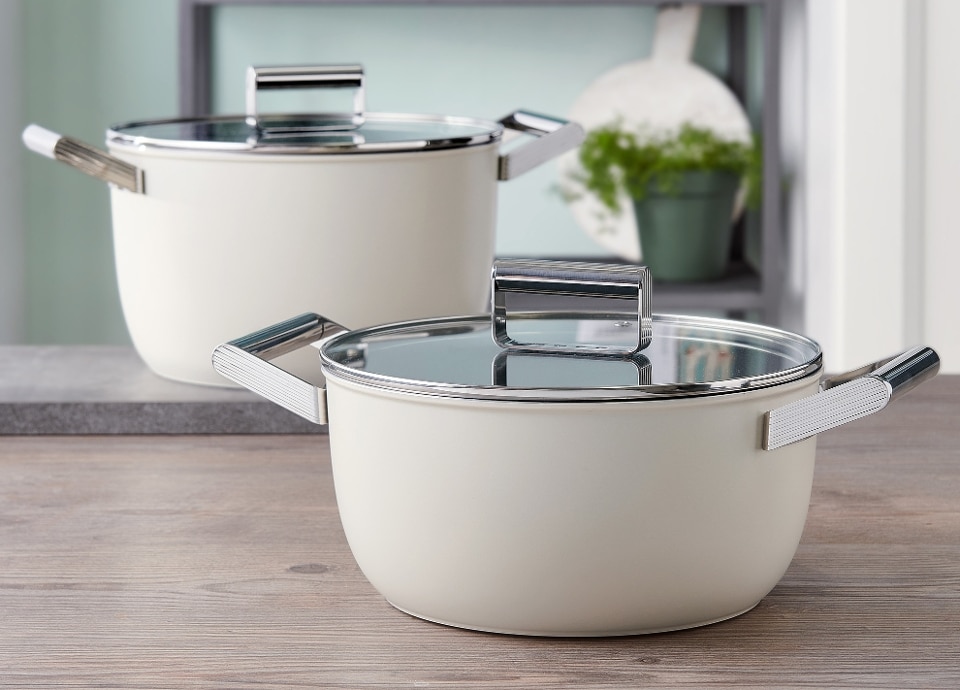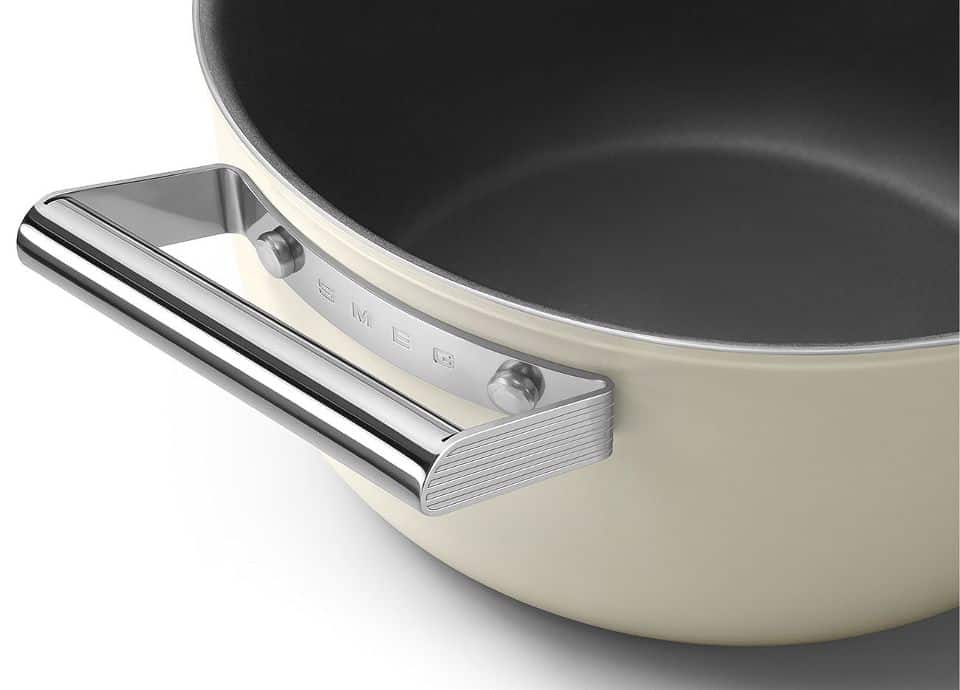 HANDLES
The two stainless steel side handles designed with a large, ergonomic shape, ensure a comfortable and safe grip.
USES
This low-sided casserole dish is perfect for preparing food where quick evaporation of liquids is needed, for example, risottos, or for dishes where food is cut into small pieces, like stews or fish steaks.
The tempered glass lid with stainless steel knob is supplied as standard, it helps to preserve flavours and moisture during cooking.