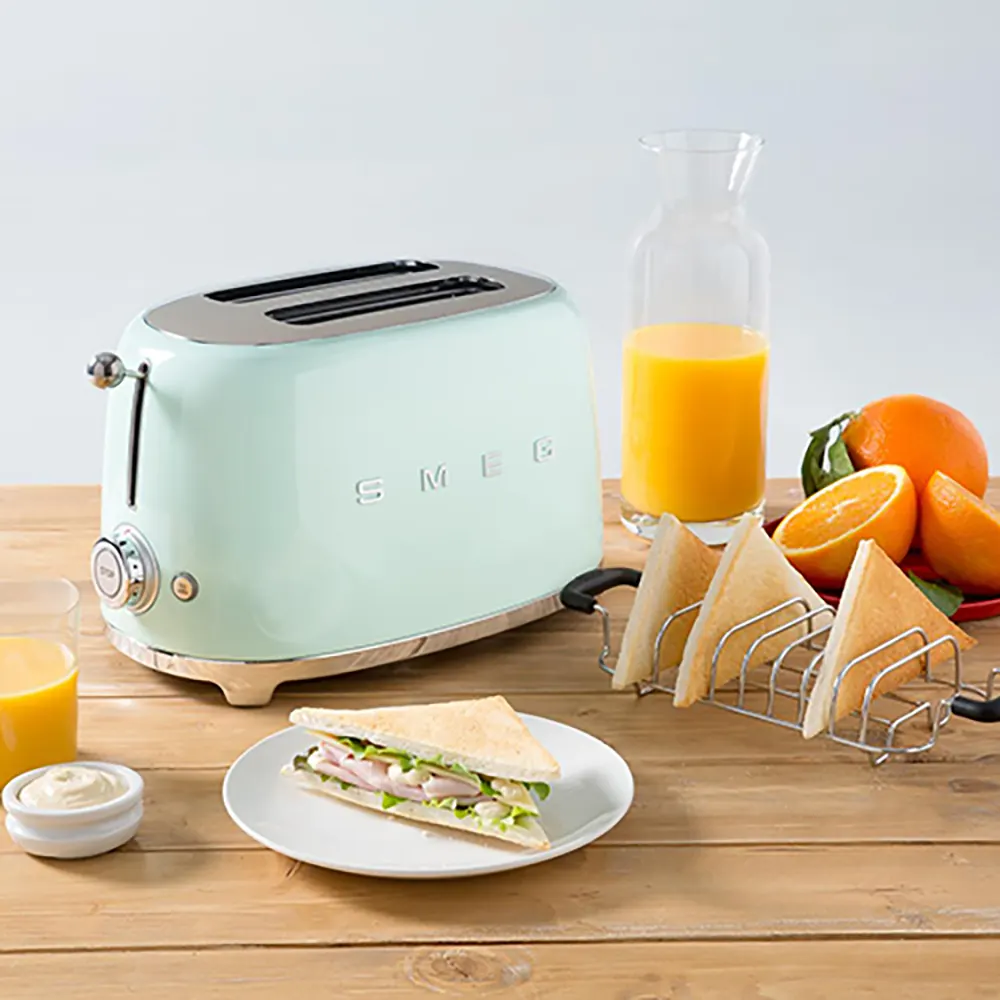 Functionality and Style
MULTI-FUNCTION INTERFACE
Reheat to heat toast or slices of bread, or to continue toasting if the result was not satisfactory, defrost is useful for frozen slices of bread, and bagelis to only brown one side of the bread without toasting the other.
CRUMB TRAY
Stainless steel tray, removable for easy cleaning.
High performance
2 LARGE COMPARTMENTS
Self-centering racks in the compartments to ensure even toasting of slices of bread, whatever Product Size they may be.
AUTOMATIC POP-UP
When the selected toasting time has finished, the slices pop up automatically.
PRACTICAL ACCESSORIES
Sandwich racks facilitate the heating of the bread with desired filling, and the bun warmer can be used to heat paninis, focaccia, or brioche, and serve them warm directly to the table.