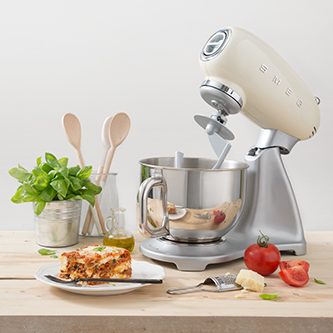 Efficiency and Durability
METAL BODY
The mixers robust metal body reduces vibration to a minimum, allowing you to work calmly and peacefully.
STAINLESS STEEL BOWL
The ample 4.8 L, stainless steel bowl with ergonomic handle enables small and large quantities of mixtures to be prepared.
Functionality and Style
PLANETARY MOVEMENT
Optimum planetary rotation which guarantees the best homogeneous and perfectly amalgamated mixture.
VARIABLE SPEED BOWL
10 speed settings and the Smooth Start system offer the versatility you need for the different stages of your recipe.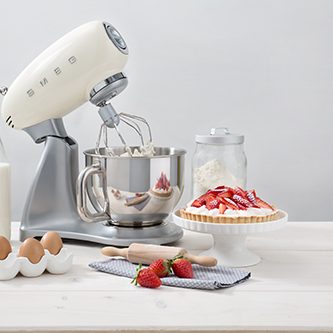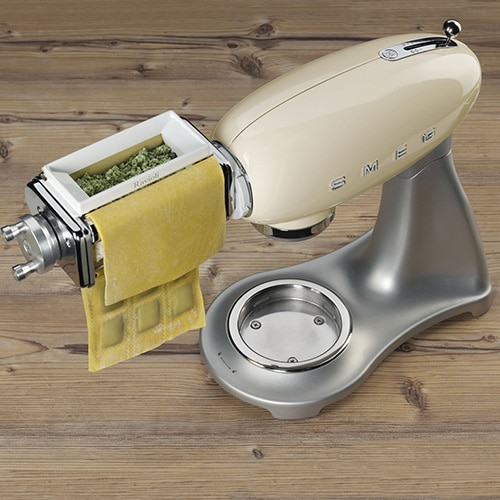 Front accessory port
Smeg offers a wide range of accessories which can be easily inserted through the font accessory port and that will allow you to cutor stretch fresh pasta.