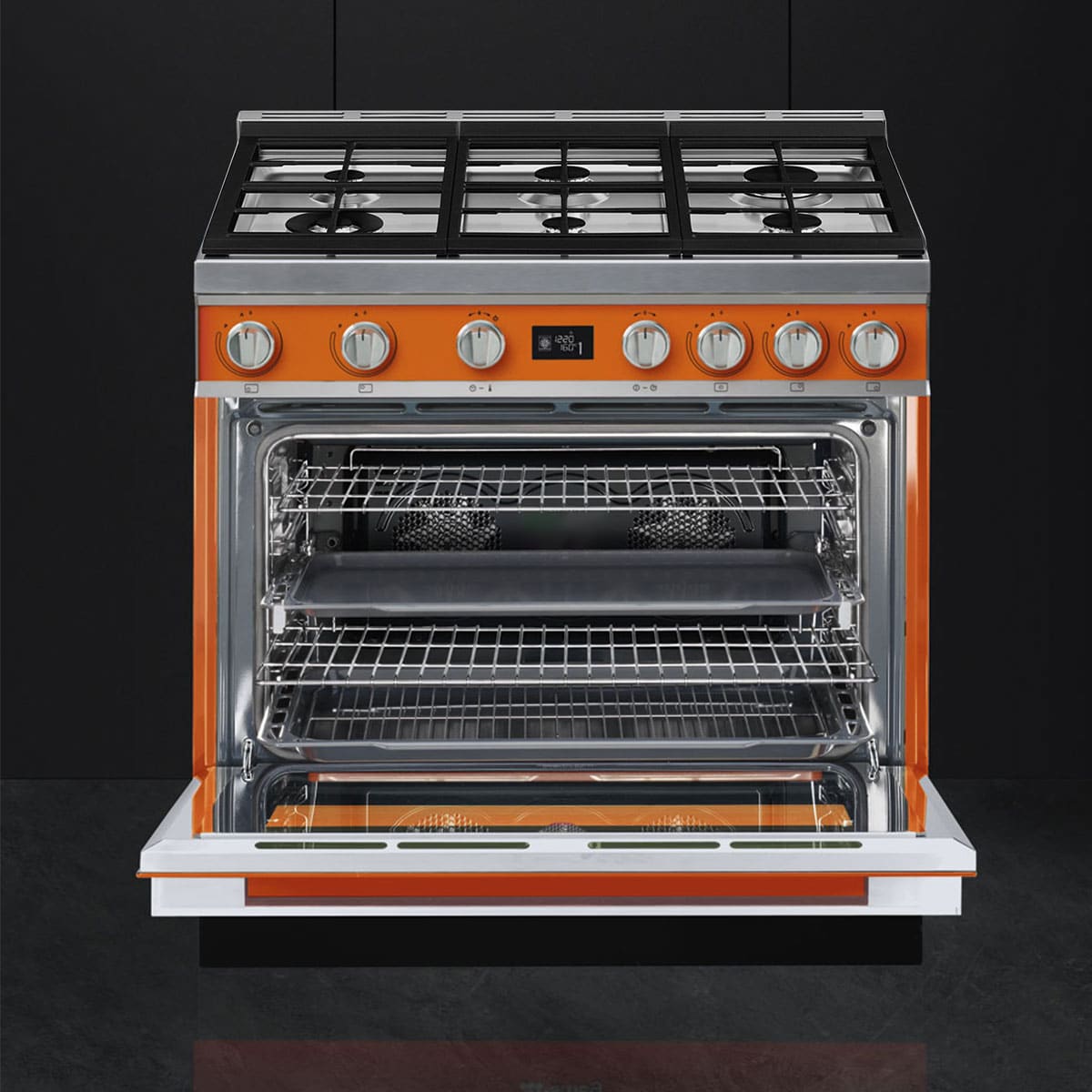 Extra-Large Oven Cavity
The Portofino cooker features a new extra-large 126 litre oven capacity, offering increased space and versatility for those wanting to optimise cooking times for several dishes placed in the oven simultaneously, without mingling flavours and odours.
TRIPLE FAN TECHNOLOGY:
oven is equipped with an exclusive three fan system, which, combined with the increased power of the motors, enables excellent cooking performance. The two large side fans distribute the air around the outer perimeter of the cavity while the smaller central fan increases ventilation by creating a vertical vortex of heat.
ISOTHERMIC PROOF CAVITY:
new cavity is characterised by its unique shape, with rounded corners and smooth, uniform walls, for maximum thermal insulation and optimal energy performance.
Domestic Appliances with a Professional Look
The solid cast-iron grids cover the whole hob, creating a harmonious and ergonomic surface onto which pots can be placed and moved safely and securely. In addition to providing a highly professional look, these ensure excellent performance, which remains unaffected over time.
Burners are uniquely designed with different flame arrangements, and offer superior performance.
Form the smallest to the most powerful ultraripe burner, the Portofino cooker can be used for a host of applications.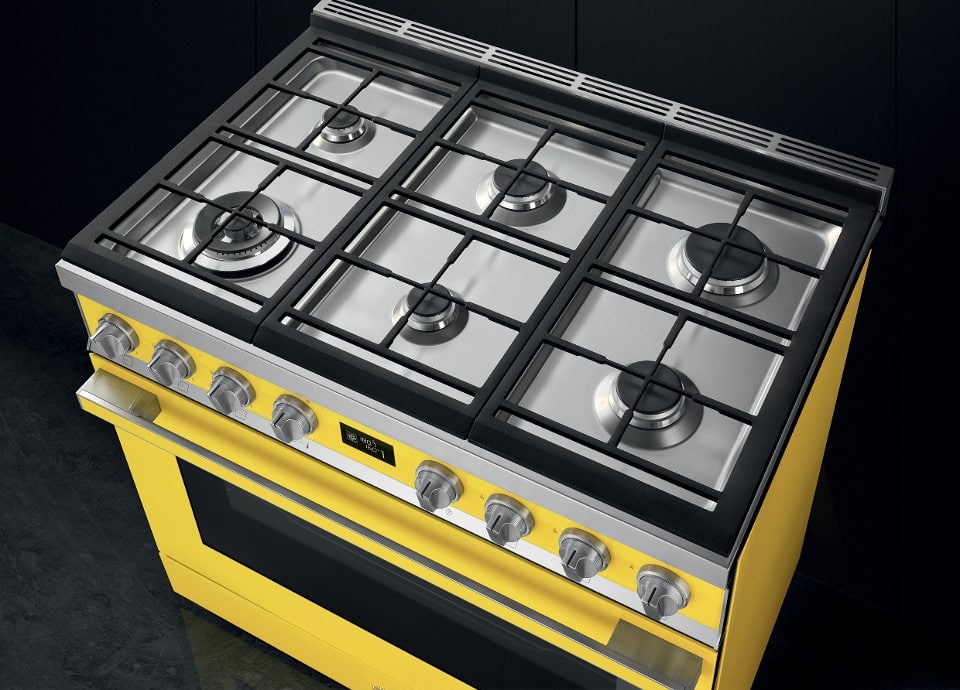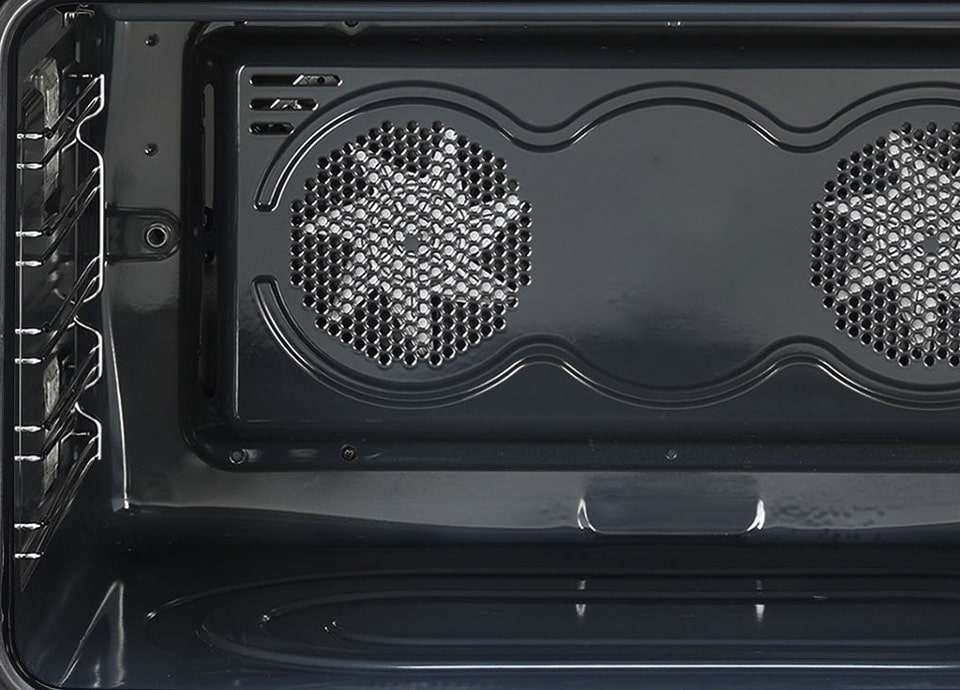 Isothermic Proof Cavity
Maximum thermal insulation and optimal energy performance are guaranteed by the unique shape of the cavity.
The new cavity also helps reducing pre-heating time 392°F are reached in just 8 minutes, a time saving of 50% compared to a standard oven.