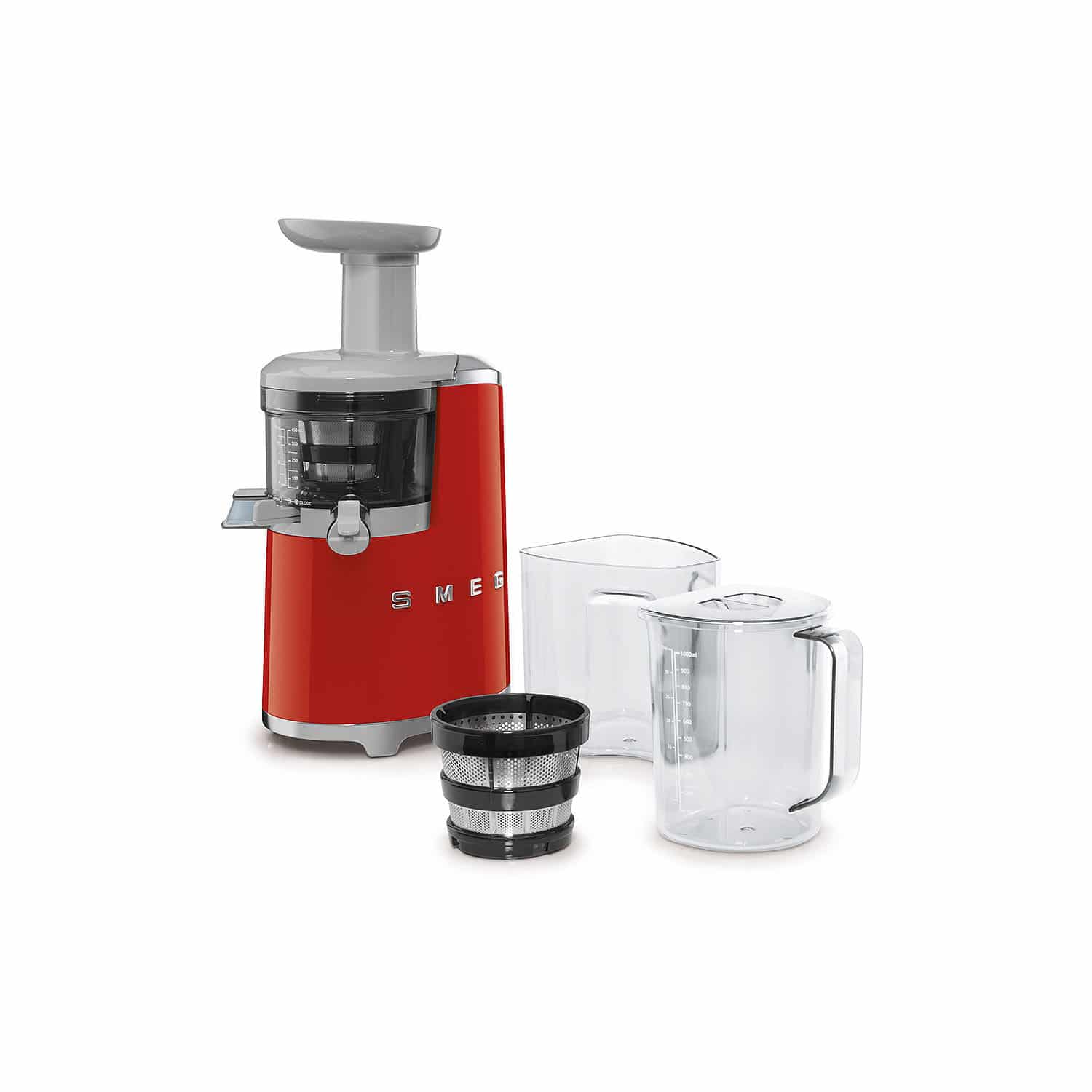 MAKING JUICE IS EASY AND HEALTHY
The Smeg slow juicer extracts juice via the cold-press method, producing totally fresh, concentrated juice with the zinging colours and smells of the original ingredients.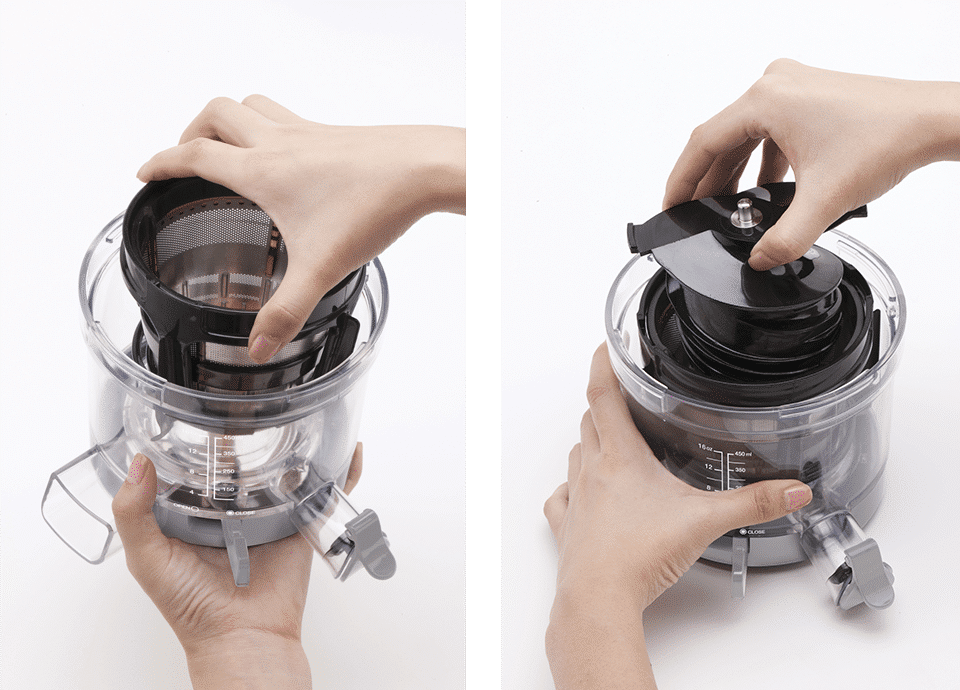 HIGH-QUALITY BUILD
High quality materials, resistant, safe (without BPA) and easy to clean.
SLOW SQUEEZE TECHNOLOGY
Rotation speed is 43 RPM. The reverse rotation function unblocks the juicer in case of blockage due to the accumulation of pieces.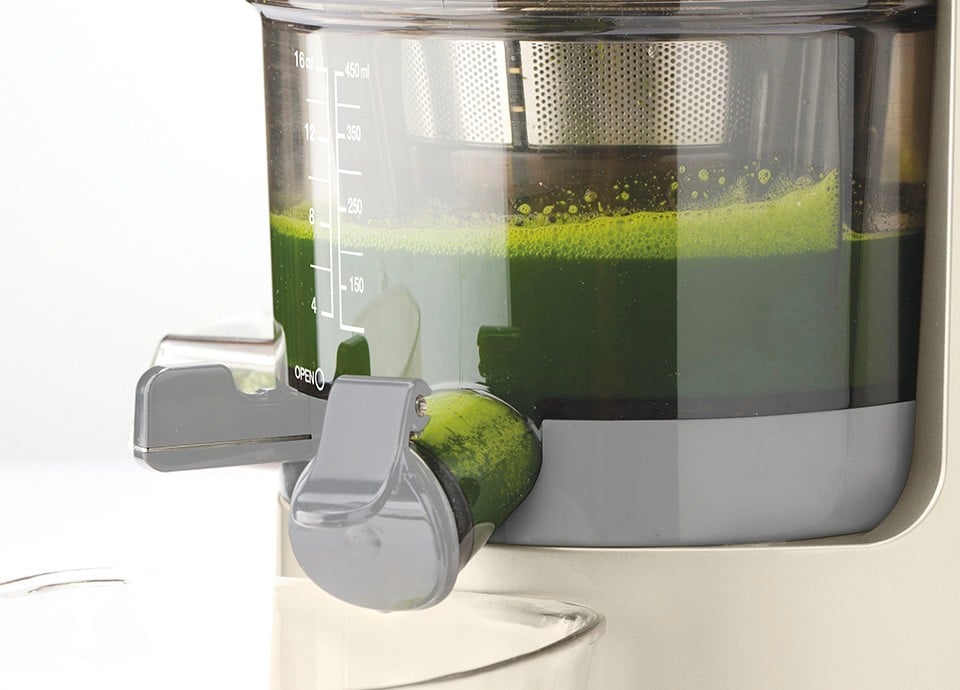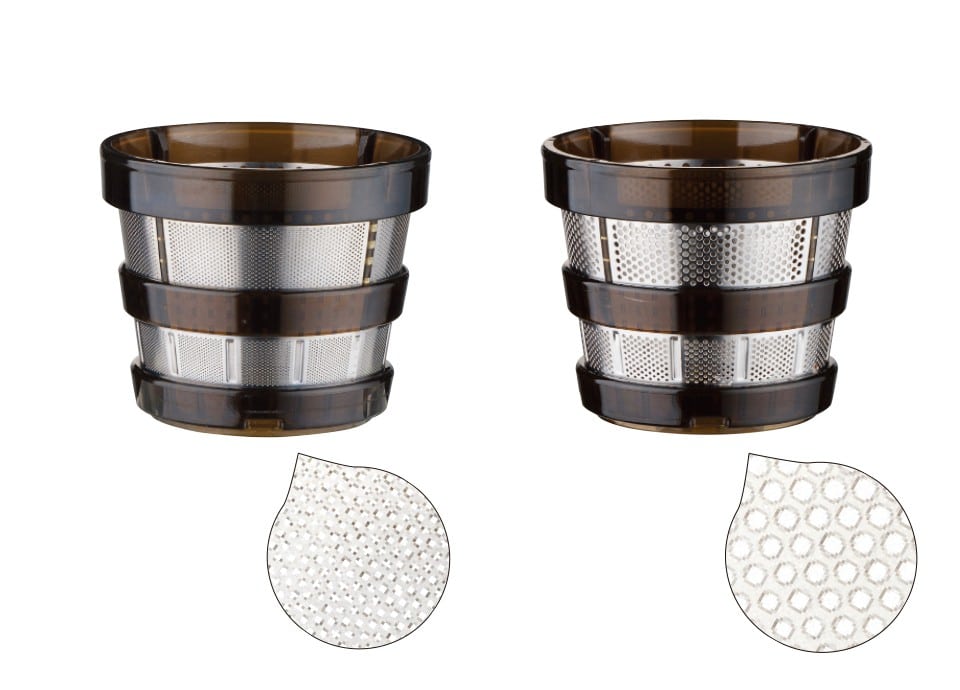 FILTER WITH SMALL HOLES AND LARGE HOLES
Depending on the filter chosen, you can get a thicker juice or a more liquid one with less pulp
CONTROL LEVER AND JUICE CAP
Lever allows you to choose the juice density while the leftovers flow out from the dedicated spout.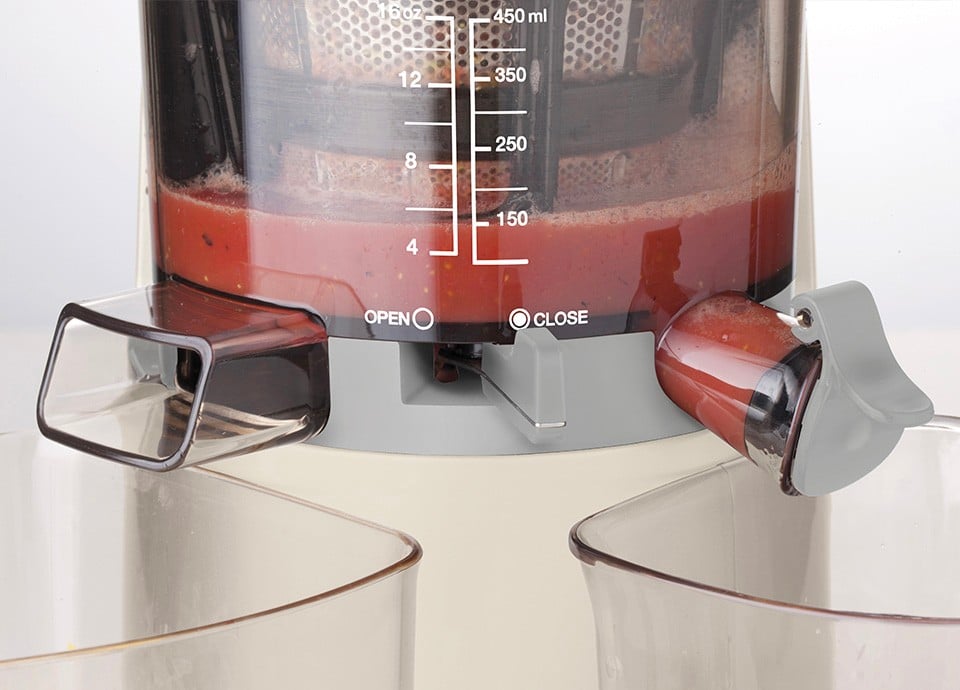 INTERNATIONAL AWARDS
Smeg reputation for making high-quality design products has been growing worldwide, with our major and small domestic appliances having won several prominent design awards.
The new Smeg SJF01 slow juicer is one of the products that have won the Good Design Award 2016.