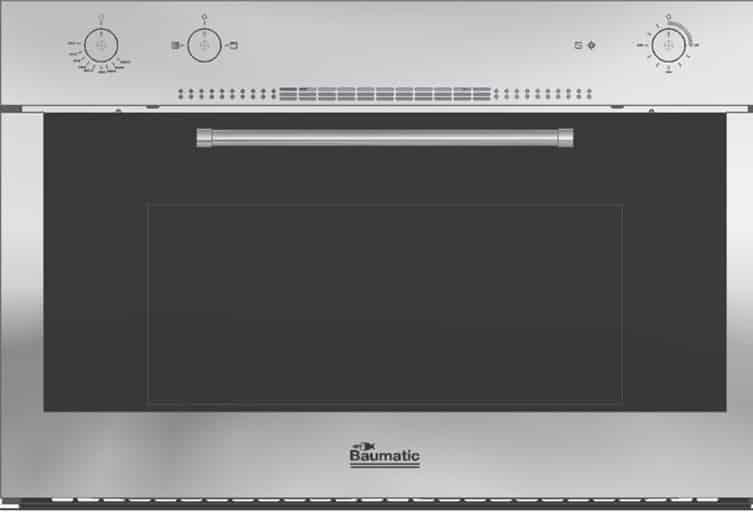 From our 90cm built-in oven family, this gas oven with an electric grill has a large 77 liters oven cavity. It features 3 functions with one touch gas operation with a flame safety feature.
This Oven is Suitable for grilling medium or large portions of sausages, steaks, fish. With large 125 liters capacity, manual timer, and stainless steel and black glass finish.
The cooking method uses the lower element or gas burner, to direct the heat upward to the food, for slow-cooking recipes, or for warming up meals.