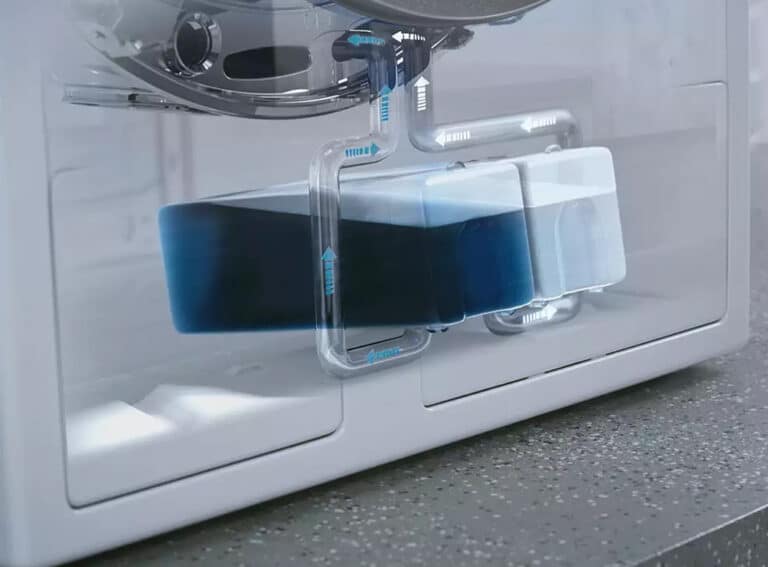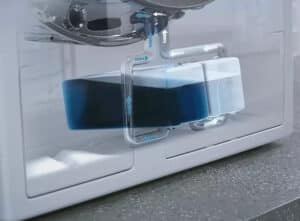 Miele 60cm Freestanding Washing Machine Front Load 8kg TwinDos, Lotus White
You can rely on this superb new Miele WKG 120 washing machine to give you beautifully fresh laundry every time. With its innovative TwinDos technology, it dispenses your choice of Miele or other brand liquid detergent and fabric softener automatically during your wash, intelligently tailoring each and every cycle to the demands of what you're washing, with up to three months between refills.
CapDos system
Additionally, the clever CapDos system makes use of detergent capsules containing exactly the right amount of detergent, meaning you won't have to work out how much detergent you need for specialist clothing types such as silks and wools.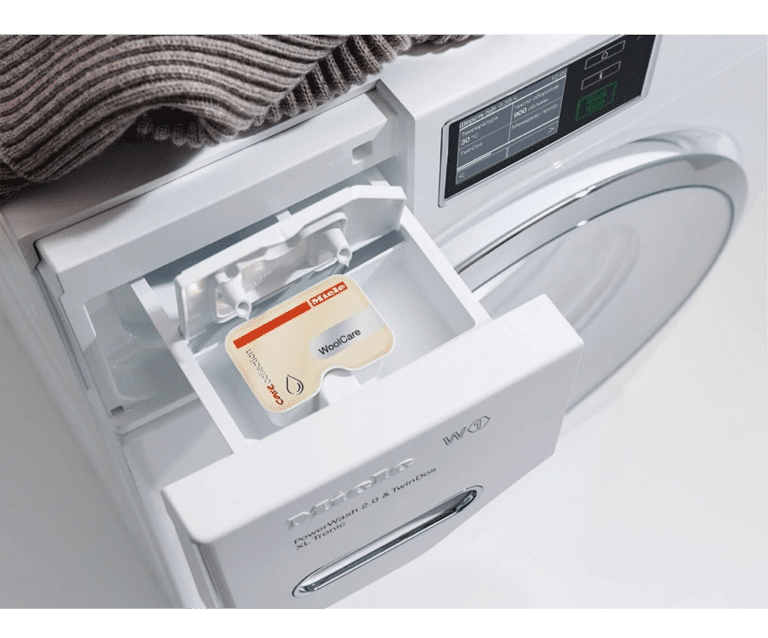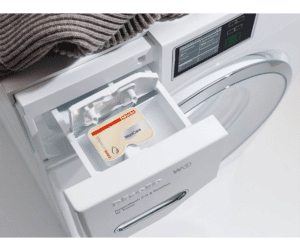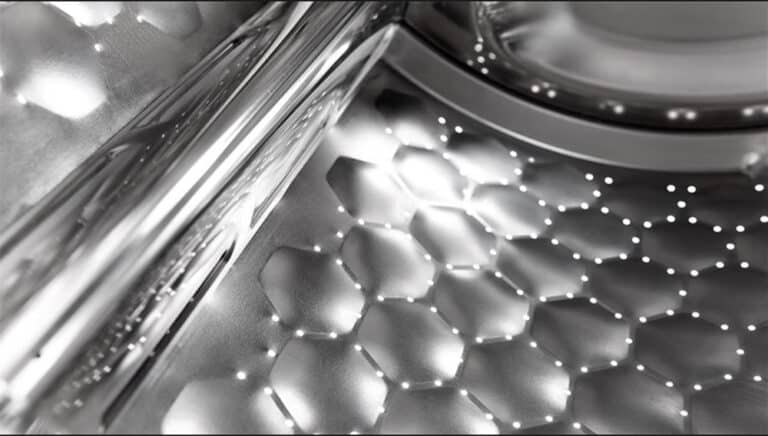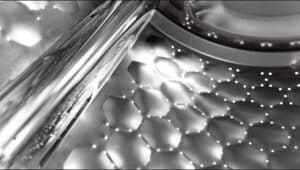 SoftSteam Honeycomb Drum
This sleek, chrome-finished washing machine has a large 8kg capacity and is fitted with a range of clever features designed to save you time and effort. There's a stain removal function that gently tackles tough blemishes, while the SoftSteam Honeycomb Drum provides an anti-crease Pre-Iron option that makes ironing less of a chore. When you're in a rush, the Express20 programme cleans your laundry in just 20 minutes, and its handy 24-hour Delay Start function puts you in full control of when it gets to work.
Despite its impressive array of functions, the WKG 120 has an energy rating of A+++, reflecting its minimal environmental impact. Its EcoFeedback display keeps you up-to-date with how much energy it's using, allowing you to reduce consumption even further and save on energy bills. What's more, Miele have built this sophisticated washing machine to give you reliable high performance for years to come.
The liquid detergent system at the push of a button – TwinDos.
Perfect supplement for specific applications – CapDosing.
Ironing made easy –SoftSteam honeycomb drum with pre-ironing.
Economical, powerful, and with no wear and tear – the ProfiEco Motor.
Fights stains in a targeted manner – Stain option.