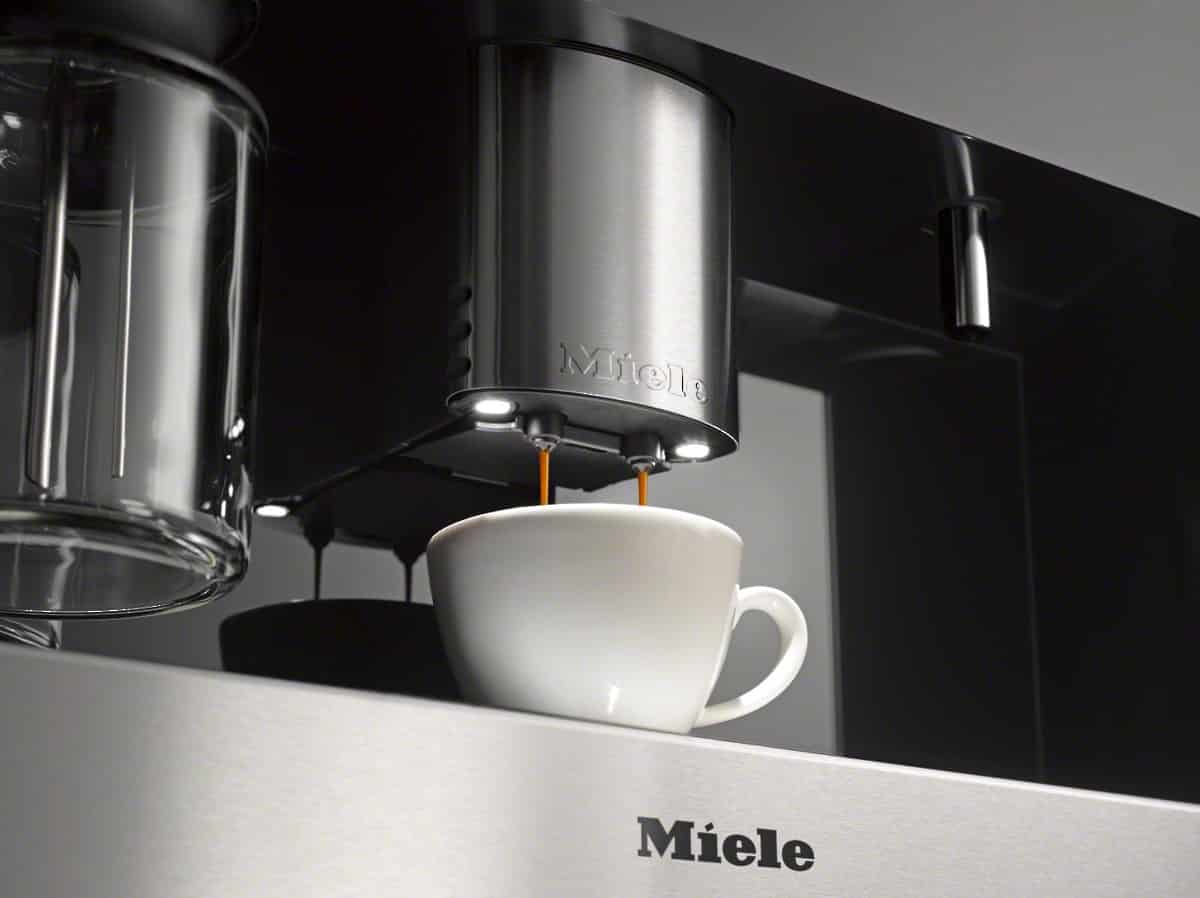 Miele Whole Bean Built-In Coffee System
Miele's whole bean system delivers espressos, cappuccinos, lattés or regular coffee easily, all with an incredible flavor sure to please even the most critical connoisseur. You can prepare one or two – at the same time – coffee drinks with the simple touch of one button. The milk reservoir clicks in and out easily at the front of the machine behind Miele's patented front-opening ComfortDoor. When you turn on the machine, it automatically rinses the spouts to ensure a clean brew, and then when you turn it off, it automatically rinses again to flush out remaining coffee or milk.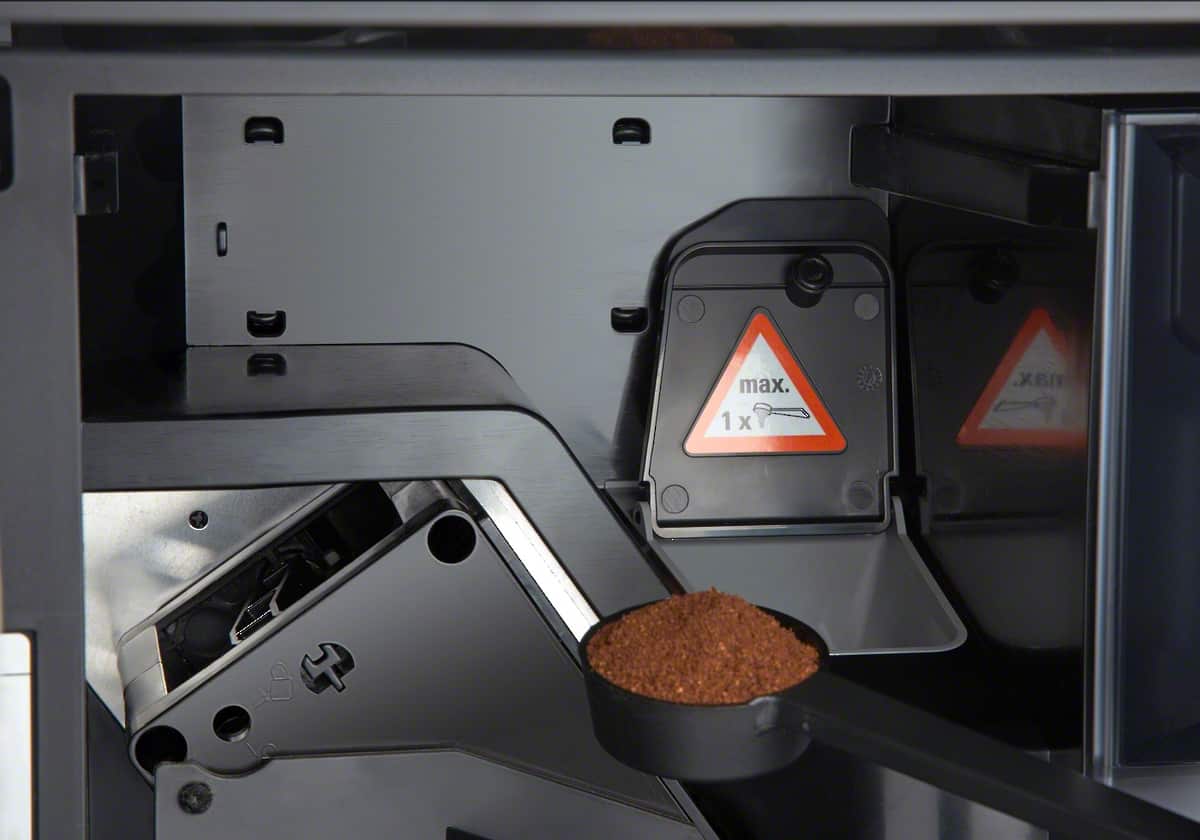 Whole Bean Coffee System
With your favorite coffee and the aroma of freshly ground beans, you can adjust all machine settings to perfection to suit your beans and your taste.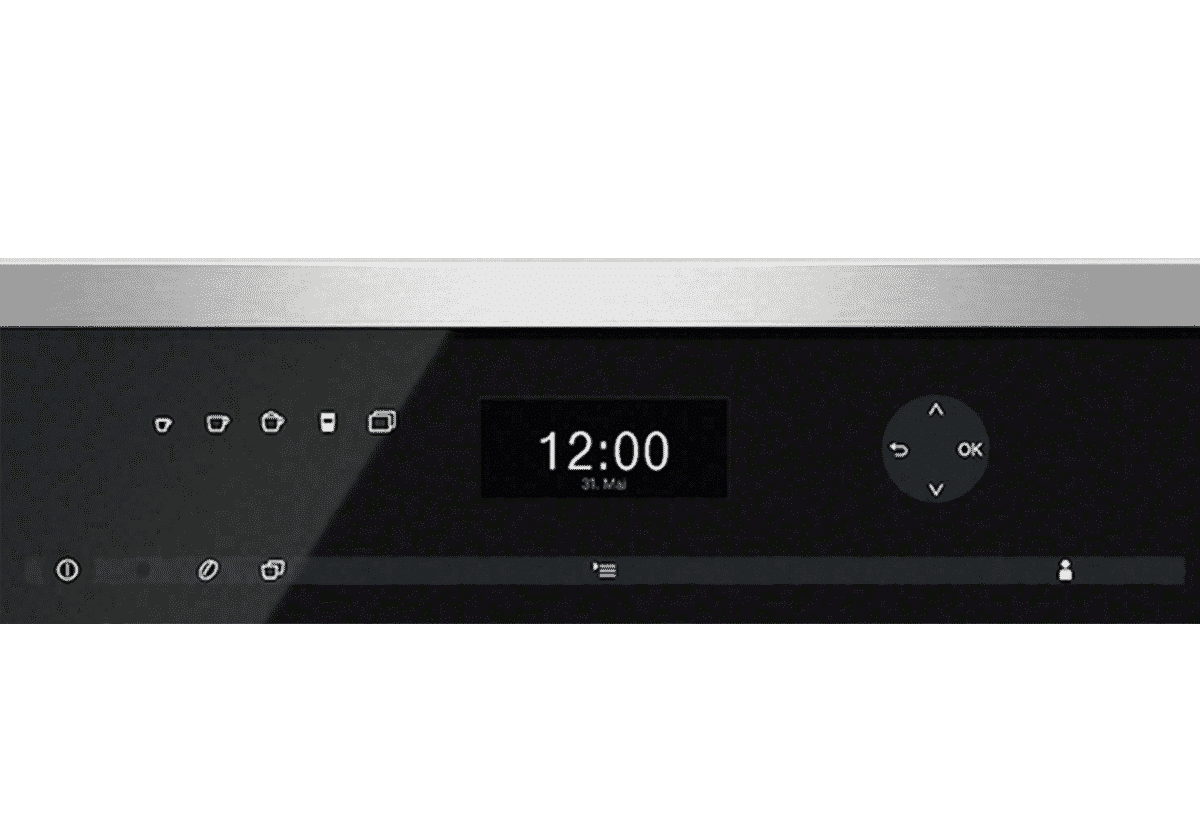 DirectSensor Controls
Choose an operating mode with a single touch of one of the symbols on the left of the display. The touch component to the right of the display is used to navigate through the different levels.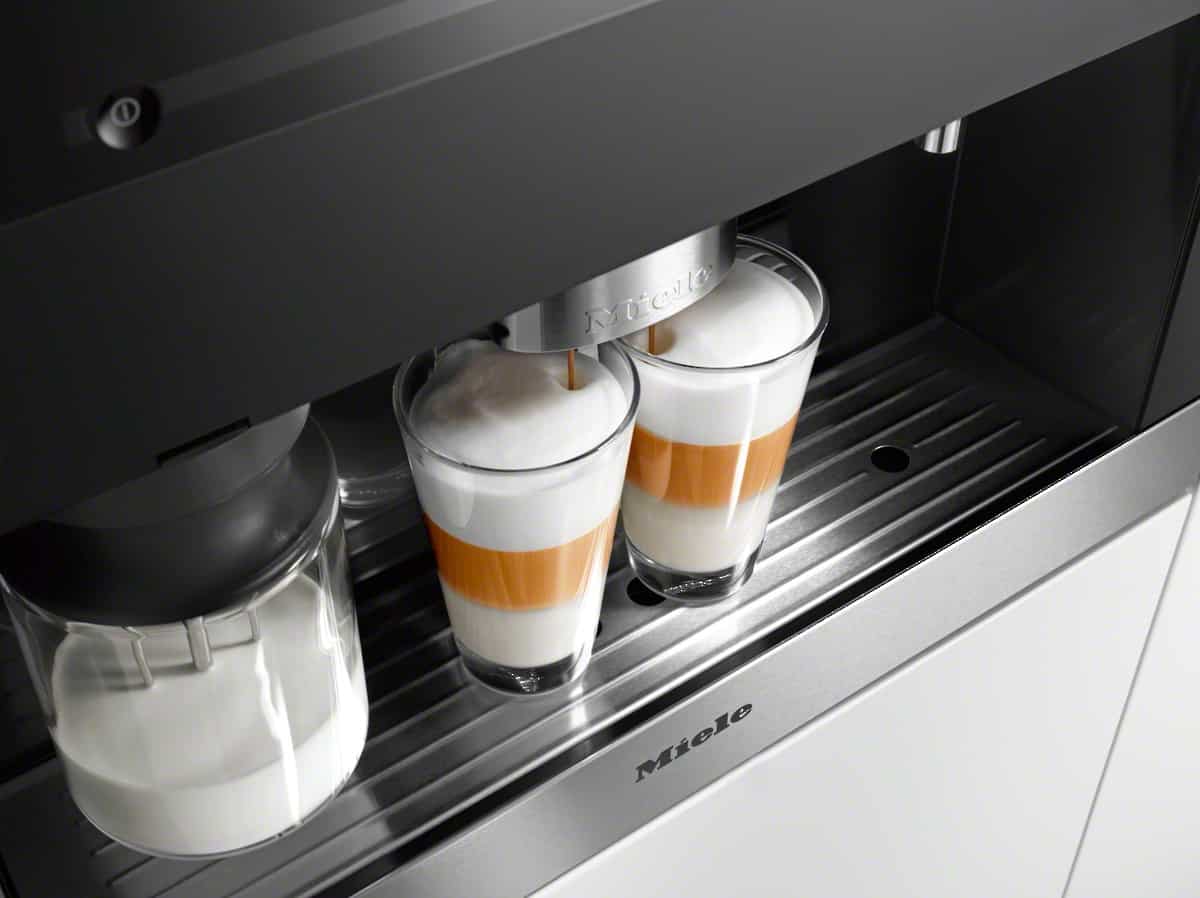 Dual Dispensing Spouts
The spouts allow you to have two cups side by side when using the OneTouch for Two functions.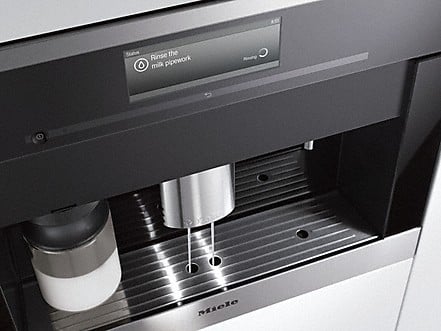 EasyClick Milk System
The milk reservoir simply clicks into and out of place at the front of the machine.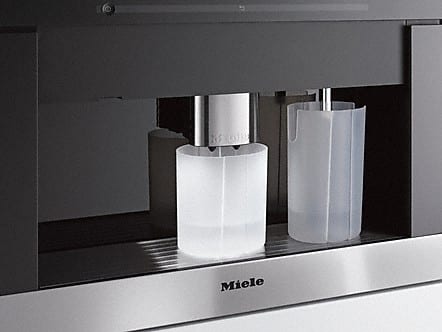 Automatic Rinsing and Cleaning Programs
When the machine is switched on, the spouts are automatically rinsed, ensuring a freshly-cleaned and warm system is ready and waiting from the first cup. The rinsing function is also automatically activated on switching off the machine.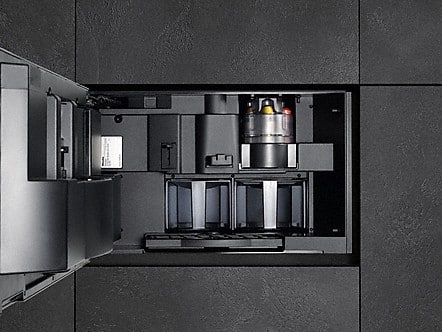 Front-Opening ComfortDoor
Thanks to the patented ComfortDoor, exclusive to Miele, the whole machine front swings outwards to allow you easy access to the capsules, bean container, water tank, waste container and the drip tray.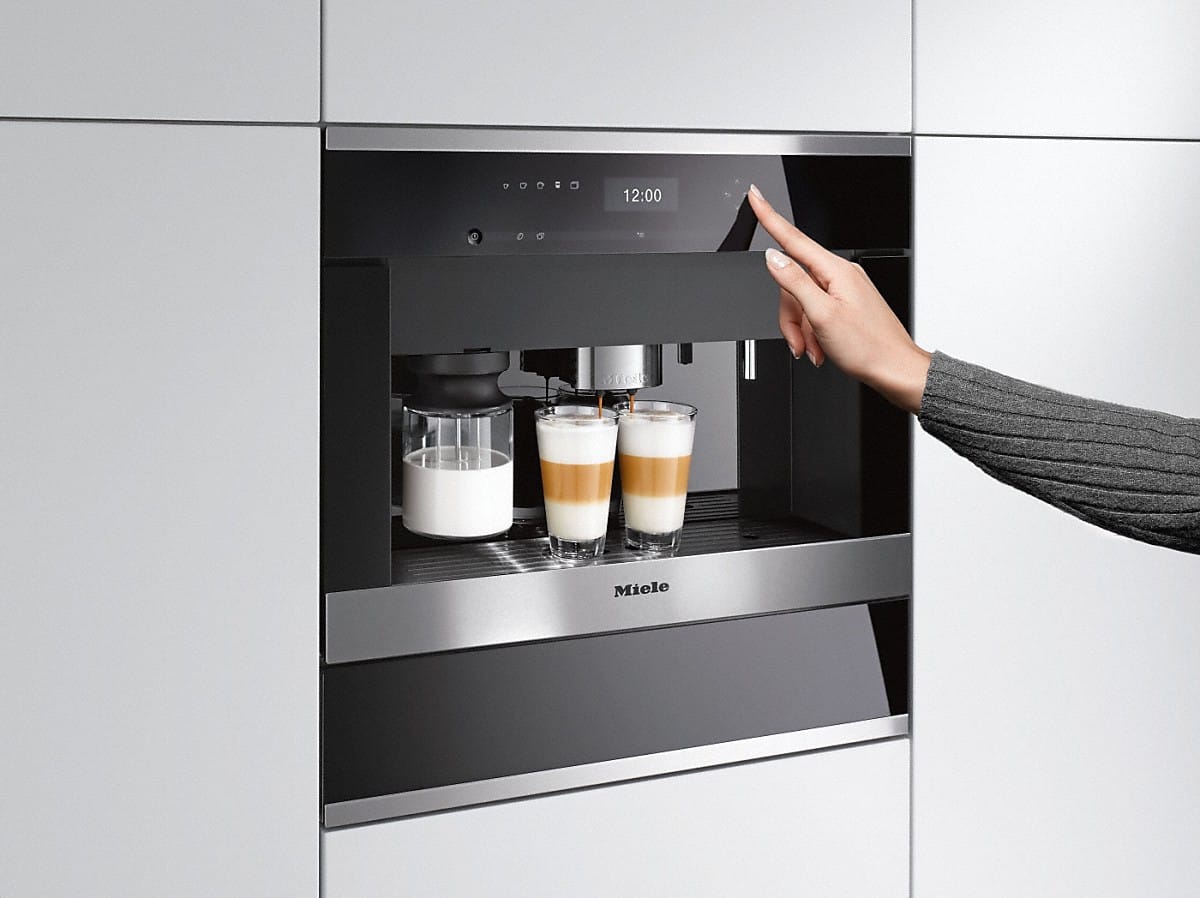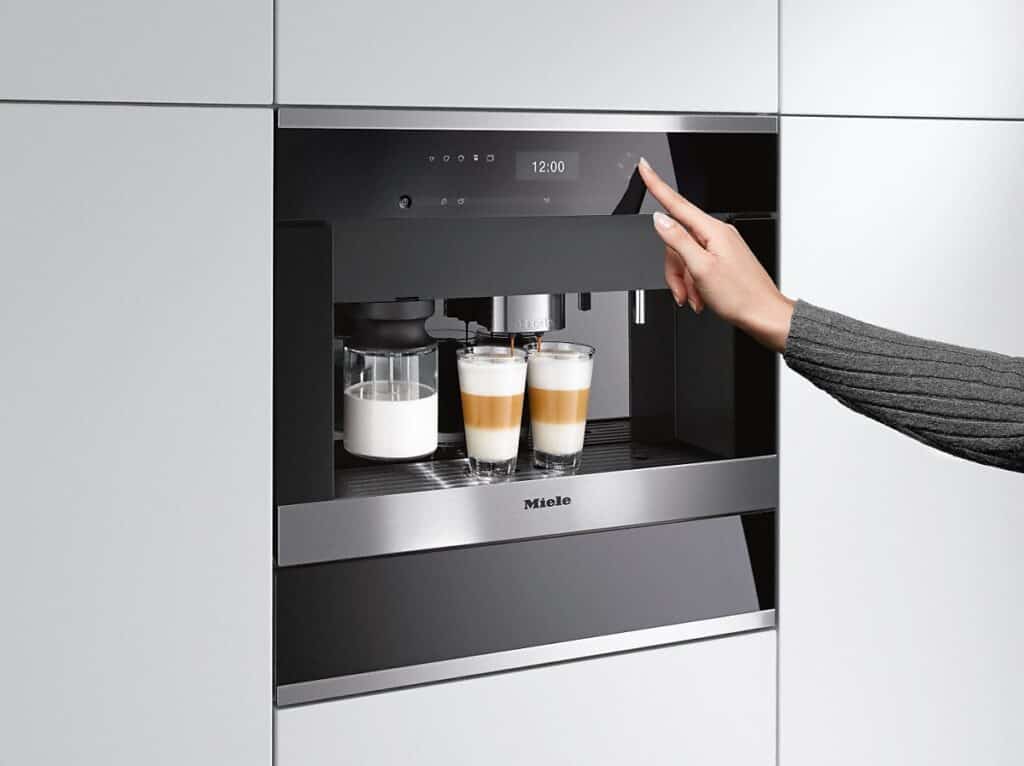 OneTouch Function & OneTouch for Two
With this features, prepare a beverage with just the touch of a button.
and This operation dispenses two cappuccinos, lattés, macchiatos, coffees or espressos simultaneously.