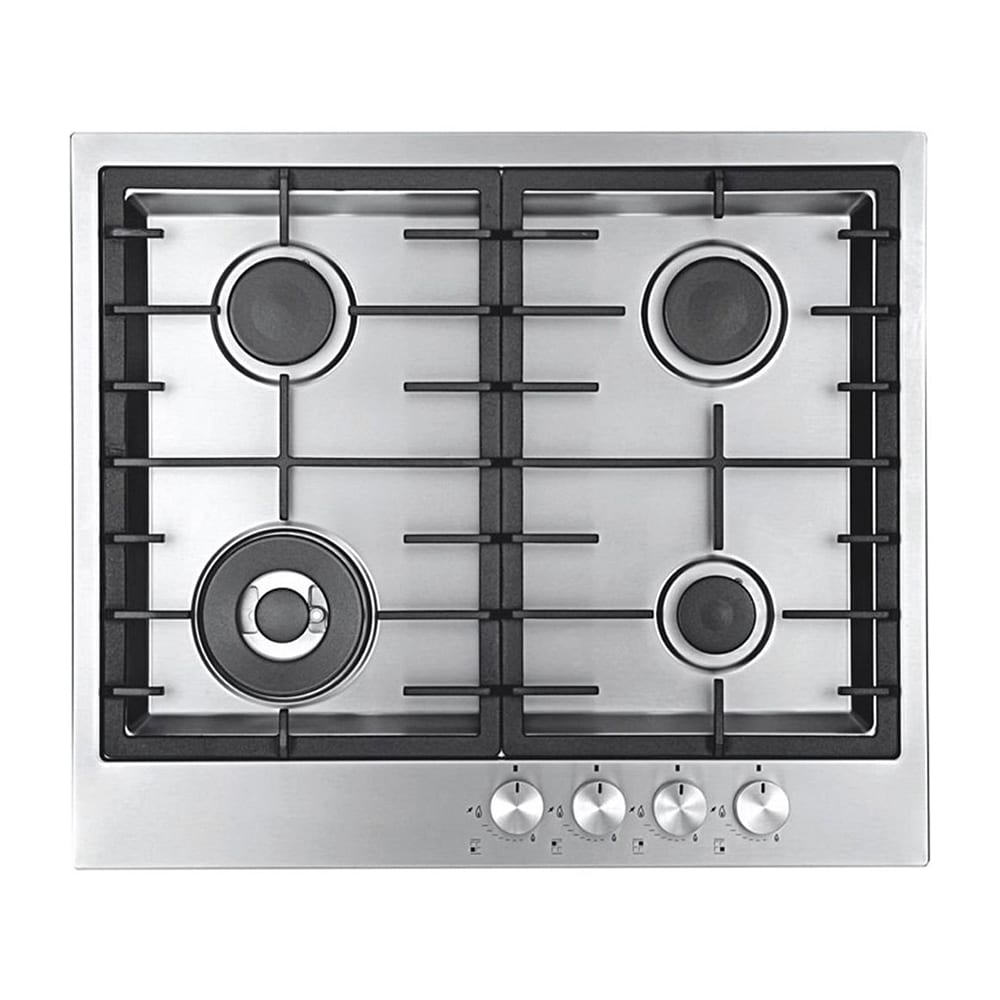 Baumatic 60cm Built-in Gas Hob Flat Design 4 Burners & Steel Knobs, Stainless Steel
Set the perfect flame for your favourite dish. Enjoy cooking without guesswork using our step power gas hob. You can manage the flame levels by setting them between 1 and 9. And because there's no need to bend down to see what's going on, it's easy to create the perfect meal.
RELIABLE COOKING WITH STEP POWER:
Manage the flame on your gas hob precisely with our step power controls. Select a heat level from 1 to 9, making it asy to set the right power without having to bend down to look.
POWERFUL WOK FOR FULLER FLAVOUR:
Boost the flavour of your food with our powerful Wok burner. It delivers high levels of heat that are perfect for searing fresh prawns in a stir-fry or cooking off pastes to make mouth-watering curries. Create delicious flavours with the powerful heat of our burner.
LOOK PROFESSIONAL WITH A CAST IRON GRID:
Your hob will have a professional finish with our cast iron grid. These sturdy pan supports provide a stable base for cooking. Thanks to their durable material, They'll last for years.
PRESS FOR INTEGRATED IGNITION:
Begin cooking quickly and easily with our integrated ignition. To activate the hob, press and turn the knob and the burners will ignite. It's fast and safe, so you can focus on creating delicious meals.